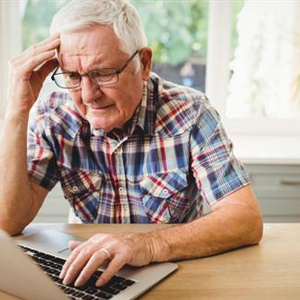 The 2017 Budget offered little respite for pensioners facing the squeeze from creeping inflation but those with an empty driveway are being offered a financial lifeline by YourParkingSpace.
Indeed, pensioners can be the worst hit as inflation rises because their pension is often a 'fixed income', meaning that as prices go up their assets erode.
However, households at almost 30 cities and towns across the UK are earning on average £1,000 a year when listing their empty driveways on online parking portal YourParkingSpace.co.uk to people looking for parking spaces.
And with almost 13 million people in the UK at state pension age or older, then that's a lot of empty driveways that could be earning a tidy sum for their owners.
Harrison Woods, managing director at YourParkingSpace, said: "A lot of pensioners are feeling the squeeze with inflation currently at 3 per cent. For many, matters are made worse with the ultra-low interest rates meaning little return on any savings they might have.
"Yet it's not all financial doom-and-gloom as empty driveways in desirable locations, such as near train stations, shopping centres, music and sports venues, are proving to be a magic money tree for many."
Indeed, research from YourParkingSpace.co.uk shows that even residents in Bolton, which is placed 50th in its driveway earning league table, are making £816 per year on average just by renting out an empty space.
Harrison added: "There's no time like the present to list your empty driveway on YourParkingSpace.co.uk and start making money like many other thousands of people in the UK.
"YourParkingSpace has made it a very simple process. It's free to list a driveway or empty space and only takes a couple of minutes to register."