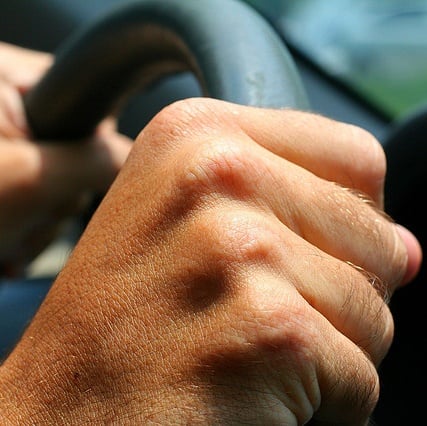 SAVER: DriveSafe could help your fleet
DriveSafe have revealed the next dates for their 'Courtesy on the Road' certificate.
Supported by Bob Jones, Crime and Police Commissioner for the West Midlands Police, the courses – which will run on July 2, July 16 and July 30 – is aimed at encouraging road safety.
DriveSafe claim the course 'combines the practicalities of road safety skills and driver awareness together with personal safety in everyday life'.
All courses will be held at Pype Hayes Golf Course, Birmingham and cost £95, plus VAT, including refreshments and lunch.
They will be presented by Jonathan Heeley, Fleet Driver Trainer at the Driving Standards Agency (DSA), and author Fay Goodman.
Mr Heeley has previously worked for a North East constabulary's Road Policing Unit, while Ms Goodman has written various defence and safety publications and provides personal safety training to nationall-recognised qualifications.
Ms Goodman said: "Fleet drivers are constantly on the road and therefore subject to greater chances of risk.
"We believe the DriveSafe Certificate offers very practical and useful knowledge to improve driver wellbeing as well as driving attitude and skills.
"Completing the certificate course works beneficially towards driver and customer care whilst including very positive personal safety skills to manage potential conflict situations whether inside or outside our vehicles.
"Our courses are very enjoyable and everyone walks away with their DriveSafe Certificate armed with lots of positive tips and enthusiasm for courtesy."
The courses will look to have an effect on improving driver safety, reducing insurance claims, reducing employee absenteeism, duty of care, corporate responsibility and improving driving efficiency.
DriveSafe claim the courses will help fleets fulfill their duty of care responsibilities, boost efficiencies and achieve cost savings through lower repair bills and insurance premiums.
They also add they can help develop a road safety plan and policy to meet SME requirements.