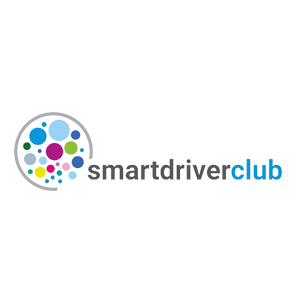 A survey of motorists has reinforced just how 'dysfunctional' the personal insurance market has become, as described by Aviva's Chief Executive. The survey by Smartdriverclub, the connected car service, asked motorists to confirm what actions they were taking to manage their motoring costs.
63% said they were shopping around for motor insurance, indicating the level of frustration motorists are feeling towards their insurance providers.  However, just 9% are thinking of taking a
However, just 9% are thinking of taking a usage-based insurance policy – a response that suggests the vast majority of motorists are unaware of the savings they could be making by taking insurance based on their driving behavior.
Smartdriverclub asked what are you doing to manage your motoring costs?
63% are shopping around for insurance
48% are being more conscious of fuel use
44% are using their car less
25% are delaying buying a new car
16% considering downsizing their car to save motoring costs
9% are thinking of switching to Usage Based Insurance (telematics)
The survey was undertaken as motorists face another hike in their premiums when the new rate of Insurance Premium Tax (IPT) becomes effective on 1st June 2017, rising to 12%, the third increase in two years.
Penny Searles, CEO of Smartdriverclub said: "Insurers are now required to show last year's premium on renewal quotes which will be spurring motorists to shop around for a better quote.  The problem is that it's a cycle that will be repeated year after year unless more motorists shun traditional insurance and start being priced based on how they drive through usage based insurance.  We have customers who have saved up to 40% on their insurance by taking this type of policy from us.  It's a fairer basis on which to calculate premiums, will make our roads safer and is the way most motor insurance will be in the future.
"The problem is that there are many misconceptions about Usage Based Insurance – for a start you don't have to have a fixed black box – our device is self-installed and fits under the dashboard.  Also concerns about data privacy or its use in law enforcement should be allayed – the data is collected for the purposes of insurance provision.  At Smartdriverclub we have gone a step further and offer a whole range of additional benefits that help customers protect themselves, their families and their pockets."
CASE STUDY
Mandy Reeves, 49, a Marketing Executive from Southampton says, "I am a careful driver, so it seems unfair that premiums keep rising, despite the fact that I haven't had any accidents in the past 9 years. When I heard about a club that would help me get insurance at almost 40% less than my usual premiums, I wanted to know more.
"The Smartdriverclub Smartplug device was easy to fit to my car and after around three months it had enough data to show that I am a good driver.  My insurance used to cost me £490 per annum, but now, with Smartdriverclub it's £350.
The real bonus is that I also get the peace of mind knowing that if something's not right with my car, the Smartdriverclub digital mechanic will flag this so that I can get the problem fixed before it becomes serious or if I do have a crash, Smartdriverclub will know where I am and can alert the emergency services.   There are a whole host of benefits that I get for free as a Smartdriverclub policyholder."
Penny Searles concludes: "Unlike other insurers, Smartdriverclub only covers good drivers, which is how we can deliver savings to customers like Mandy.  It is time motorists gained some control over escalating car insurance costs.
Take advantage of the technology that now enables insurers to offer fairer premiums to good drivers but look for those that go that bit further and with benefits such as theft tracking or crash assistance free with the policy."
Smartdriverclub comprises the following services in one package:
Business Miles – Business drivers can accurately record their business vs personal miles and download the information directly into their expense forms, confident that it is validated information for mileage claims
My Mechanic – This will alert a motorist if a car problem crops up, suggest what they can do about it and find a local dealer they can talk to.  This includes TAX and MOT reminders
Crash Assistance – If the customer is in a collision and Smartdriverclub can't reach the customer on their mobile phone, they will contact the emergency services and direct them to the location.
Stolen Car – An in-car tracker activated by the customer means that if it's stolen, the Police should know exactly where to look.
Breakdown Help – Smartdriverclub will inform roadside assistance so they know where the customer is and have useful information about their car.
My Driving – Motorists can save money on fuel costs by seeing how efficiently their car performs on each journey with a smart driving history that helps them manage fuel use.
My Deals – Customers can save money on everything from servicing to new tyres. Just tap through the app for the latest deal from their dealership.
Value My Car – Smartdriverclub provides a valuation of the customer's car that's actually based on their car so that they can use this instant price for better deals and finance.
Where Did I Park? – A handy little map is provided to those that have forgotten where they parked
Club Insurance –  Preferential rates for good drivers based on their driving behaviour, to ensure customers are not paying for the poor behaviour of others.