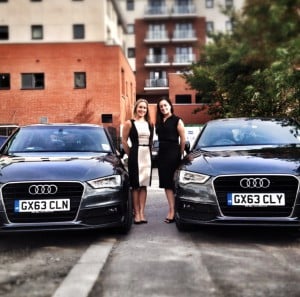 JOB: Car Leasing Made Simple make appointments
Laura Heathcote-Smith and Leonie Channell have been appointed Senior Relationship Managers at Car Leasing Made Simple.
With a combined experience of more than 18years in the fleet industry, Ms Heathcote-Smith and Ms Channell 'bring extensive knowledge and expertise to the role'.
The Senior Relationship Manager position is focused around account management for AFL's customers, and fleet management and cost reduction.
Ms Heathcote-Smith said: "Moving from being a fleet manager to the 'other side' of account management was the best decision I've made.
"I can now make recommendations based on my own, hands-on experience of running a large fleet.
"It's the perfect opportunity to get out and about meeting clients and, in the process, help make differences to the running of their fleets which garner tangible results."
Ms Channell added: "I started my fleet career with AFL in 2002 and it is a real pleasure to be back working with the 'family' team.
"Now I can bring a fleet management perspective to the role which includes knowledge and experience of managing company cars."