Brendan Gleeson, Group CEO of White Clarke Group, wins the 'Auto Finance Personality of the Year' award at the prestigious International Auto Finance Network (IAFN) event held on the 23rd of May at the Hilton, Tower Bridge, London.
LONDON (May 26, 2017) – The IAFN Awards dinner celebrates excellence and innovation within the automotive leasing and lending industries.
The 'Auto Finance Personality of the Year' is an award designed to recognise the individual who has made the most noteworthy contribution to the motor finance, fleet finance or retail auto finance industry in the last two years.
The judges of the award said: "Brendan is a visionary for the motor finance industry. He has a clear understanding of what consumers, dealers and finance companies want and need when using finance to buy their vehicles, and has set out to create a company that provides products that support this vision. His leadership has proven to be a key factor in the overall growth of White Clarke Group."
In addition to Brendan Gleeson's award, White Clarke Group were also awarded the 'Best Use of Technology' award and highly commended "Best Point of Sale – Motor Finance" award.
The awards were judged by leaders from the auto finance, fleet finance, and ancillary industries and chaired by Adrian Dally, Head of Motor Finance, at the Finance & Leasing Association.
The IAFN judging panel included:
     –  Keith Allen, Managing Director ARI Fleet UK
     –  David Betteley, Director Global Financial Services, Jaguar Land Rover Limited
     –  Dr Maik Böres, Head of future mobility, BMW Group
     –  Jonny Combe, GM Product & Channel Development, BMW Financial Services
     –  Joe Crump, General Manager, Honda Finance Europe
     –  Andrew Denton, Chief Executive Officer, Alfa
     –  Martin Drake, Product Director Drive, Software Solutions
     –  Brendan Gleeson, Group CEO, White Clarke Group
     –  Peter Hollinshead, Director, Fleetsave
     –  Mark Binks, Group Managing Director, Bynx
     –  Richard Jones, Managing Director, Black Horse
     –  Gerry Keaney, Chief Executive, BVRLA
     –  Denis Keenan, Managing Director, KeeResources
     –  Mike Lloyd, Managing Director, Central Contracts
     –  Nigel Malcolm, Managing Director, Fleetcare Australia
     –  David Mercer, Managing Director, NextGear Capital UK Ltd
     –  Angela Montacute, Product, Services & Platforms Director, Arval
     –  Simon Oliphant, Corporate Officer, Hitachi Capital Corporation
     –  Jerry Page, F&I Director, Mercedes-Benz UK Retail
     –  Tim Porter, Managing Director, Lex Autolease
     –  Brian Rogerson, Editor, Asset Finance International
     –  John Saffrett, Global CAO, ALD Automotive
     –  Steffen Schick, Chief Strategy Officer, Autovista Group
     –  Lesley Slater, Business Development Director, LeasePlan UK
     –  Paul Talbot, Managing Director, IFC Fleet Services
This sell-out conference which included an awards ceremony in the evening is the premier international forum for leaders in the auto finance industry to consider the challenges and opportunities faced by the industry.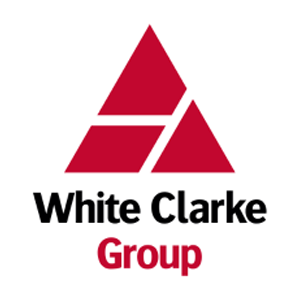 White Clarke Group is the global first-class provider in end-to-end automotive and asset finance software solutions and consulting services. It is a global organization employing around 500 professionals, with offices in the USA, UK, Canada, Australia, Austria, Germany, India and China. Clients include: GM Financial, Toyota Financial Services, Volkswagen Financial Services, Daimler Financial Services, Ford Credit, BMW Financial Services and FCA (Fiat Chrysler Automobiles).