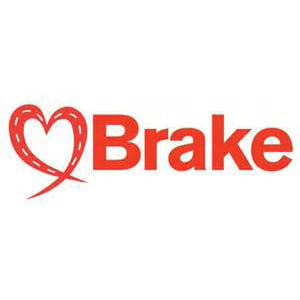 Safety-conscious organisations from across the globe have made it through to the final stage of Brake's Fleet Safety Awards 2016.
The road safety charity received a record number of first-time entries this year and now more than 60 organisations are in with a chance of winning one of 15 prestigious awards.
The annual event, sponsored by ARI and supported by FORS, recognises the achievements of fleet operators and suppliers who are working hard to reduce road crashes involving at-work drivers. This year's finalists include household names such as Nestlé, Royal Mail, and Sainsbury's, as well as smaller companies including Cogent Breeding, O'Donovan Waste Disposal and South East Coast Ambulance Service NHS Foundation Trust.
A full shortlist (details below) has now been released for each category, and winners will be announced at a gala dinner on Thursday 29 September 2016, at the Hilton Birmingham Metropole, Birmingham.
Tickets are on sale for just £150 per person and there are still some sponsorship opportunities available. 
Ellie Pearson, professional engagement manager at Brake, says: "We've been incredibly impressed with this year's entries and it's great that many companies have entered our awards for the first time. It is fantastic that so many organisations of different sizes are making a real effort to end the needless crashes on our roads as a result of at-work drivers. Our judges now have the difficult task of choosing the winners and we wish all our finalists the best of luck and look forward to seeing them all at our awards dinner."
Jason Chamberlain, sales and marketing director at ARI, says: "We are hugely proud to continue our partnership with Brake as sponsor of the 2016 Fleet Safety Awards. As a former Brake Award winner ourselves for our Riskmaster driver management product, we have the utmost respect for the level of dedication shown by Brake and all potential award entrants from the fleet industry, working tirelessly to help realise Brake's vision of zero road deaths and serious injuries."
Anne Johnson, Operations Director at FORS, says: "The management of work related road safety is at the heart of the FORS Standard, and as such we stand four-square with Brake. FORS members are working hard to reduce collisions in their own fleets and throughout their supply chains and we look forward to celebrating everybody's great achievements at the awards."
The 2016 shortlists are as follow:
Company Driver Safety Award (small fleet), sponsored by Fleetmaster

-Barway Services Ltd Hostels
-Cogent Breeding Ltd
-O'Donovan Waste Disposal Ltd
-The Rank Group
-Tructyre Fleet Management Ltd
Company Driver Safety Award (medium fleet), sponsored by Fleetmaster
-Eurovia UK
-Freightliner
-National Express
-Schneider Electric
-South East Coast Ambulance Service NHS Foundation Trust
-Turners Soham Ltd
Company Driver Safety Award (large fleet), sponsored by Fleetmaster
-Addison Lee
-British Gas
-Deliveroo
-Royal Mail Group
-Skanska UK
Eco Fleet Award
-Addison Lee
-Deliveroo
-Gnewt Cargo Ltd
-O'Donovan Waste Disposal Ltd
-Skanska UK
-South East Coast Ambulance Service NHS Foundation Trust
Fleet Safety Analysis and Action Award, sponsored by Ocado
-Aster Group
-Independent Consultancy & Owens Group UK Ltd
-Morrison Utility Services
-Schneider Electric
-SSE and Applied Driving Techniques (ADT)
-UCB
Fleet Safety Innovation Award (operator), sponsored by Allianz Insurance
-Addison Lee
-Biffa
-Kuehne + Nagel Ltd
-McGee
-McGee and Nottingham Trent University
-South East Coast Ambulance Service NHS Foundation Trust
Fleet Safety Innovation Award (supplier), sponsored by Allianz Insurance
-Applied Driving Techniques
-Checked Safe
-CILT Transport and Logistics Safety Forum
-Dawes Highway Safety
-Driver First Assist CIC
-Quartix Ltd
-Vision Techniques
Fleet Safety Partnership Award
-CILT Transport and Logistics Safety Forum
-eDriving – FLEET, Nestlé Italy and Zurich
-Fleet Operations and MSD
-FMG and Abbott Laboratories
-McGee and Nottingham Trent University
-Phillips 66 Limited
-Royal Mail Group and Pertemps Driver Training
Fleet Safety Product Award
-Checked Safe
-DriverMetrics
-eDriving – FLEET
-FleetMaster (OSS) Limited
-McGee
Fleet Safety Product Award (in-vehicle technology)
-GreenRoad Technologies
-Intelligent Telematics
-SmartWitness – VanProtect
-VisionTrack
-SmartDrive Systems Ltd
-Telogis
Global Road Safety Award, sponsored by Vision Techniques
-eDriving – FLEET
-FUNDACIÓN MAPFRE
-Safety Shield Systems
-Kunhadi
Road Safety in the Community Award
-Arval
-Autoline Insurance Group
-Licence Bureau
-Ocado ltd
-Skanska UK
-Travis Perkins
Safe Vehicles Award
-Drive Dynamics
-London Borough of Redbridge
-McGee
-Morrison Utility Services
-Palletline London
-Sainsbury's and Cycle Safety Shield
-Tarmac Trading Ltd
Road Risk Manager of the Year Award, sponsored by Licence Bureau
-Richard Branston (Freightliner Road Services)
-Su Dhami (The Rank Group)
-Janusz Kozlowski (Tristar Worldwide Chauffeur Services)
-Alison Moriarty (Skanska)
-Stephen Wilkinson (Addison Lee)
Kevin Storey Award for Outstanding Commitment to Road Safety
-Announced on the night