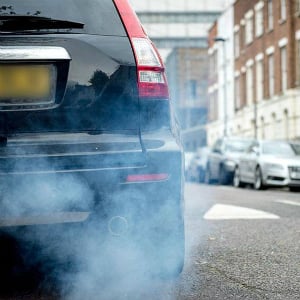 Brake, the road safety and sustainable transport charity, has welcomed a High Court ruling stating that the government is failing to tackle air pollution across the UK. The case was brought by the legal campaigning group, ClientEarth.
In a damning indictment of ministers' inaction on killer air pollution, Mr Justice Garnham agreed with ClientEarth that the environment secretary had failed to take measures that would bring the UK into compliance with the law "as soon as possible" and said that ministers knew that over optimistic pollution modelling was being used.
In his ruling, the judge, who listened to two days of argument at the High Court last month, questioned the environment department's five year modelling; saying it was "inconsistent" with taking measures to improve pollution " as soon as possible."
Brake's director of campaigns, Gary Rae,said: "ClientEarth has doggedly pursued the UK government and held them to account for failing to take action to reduce air pollution. We are facing a major public health crisis with 40,000 deaths in the UK each year from outdoor air pollution with vehicle pollution being a major cause. Government will now have to take action, but as citizens we can also take action by minimising the amount we drive or not driving at all. Many of us could walk or cycle more and use public transport."
ClientEarth chief executive, James Thornton, said: "I am pleased that the judge agrees with us that the government could and should be doing more to deal with air pollution and protecting people's health. That's why we went to court.
"The time for legal action is over. This is an urgent public health crisis over which the Prime Minister must take personal control. I challenge Theresa May to take immediate action now to deal with illegal levels of pollution and prevent tens of thousands of additional early deaths in the UK. The High Court has ruled that more urgent action must be taken. Britain is watching and waiting, prime minister."