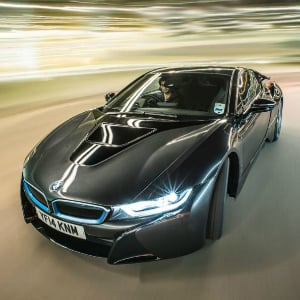 On Saturday 5 November, BMW will be making an appearance as part of the Go Ultra Low stand at the Regent Street Motor Show. The stand will showcase the latest electric and plug-in hybrid vehicles including the BMW i3 Battery Electric Vehicle and BMW's most advanced sports car, the BMW i8.
More than 100,000 BMW purely electric-powered cars and plug-in hybrids have been sold to customers worldwide with the BMW i3 accounting for more than 60,000 units. This makes the BMW i3 the most successful electric vehicle in the premium compact segment. In the UK, close to 6,000 units of the BMW i3 have been sold since its launch in 2013. The BMW i3 with Range Extender remains the volume model however since the launch of the BMW i3 94Ah, the pure electric model has increased in popularity.
Meanwhile, the BMW i8 ranks first among electrified sports cars, with more than 10,000 delivered worldwide since the middle of 2014, of which 17 per cent are UK sales. Additionally, there are the approximately 30,000 plug-in hybrids sold to date; known today under the label BMW iPerformance. These reflect the successful broad-based transfer of BMW i technology.
The Regent Street Motor Show is a free motor show in central London. The street is fully pedestrianised from Piccadilly Circus to Oxford Circus. Displaying over 300 cars spanning 125 years of motoring, from the earliest 19th Century veterans to the cars of the future.
BMW's presence at The Regent Street Motor Show comes as part of our continued commitment to the Go Ultra Low campaign, which exists to help motorists understand the benefits, cost savings and capabilities of the raft of electric vehicles on the market. The collaborative campaign is the first of its kind, bringing together a consortium of vehicle manufacturers, government and the Society of Motor Manufacturers and Traders.