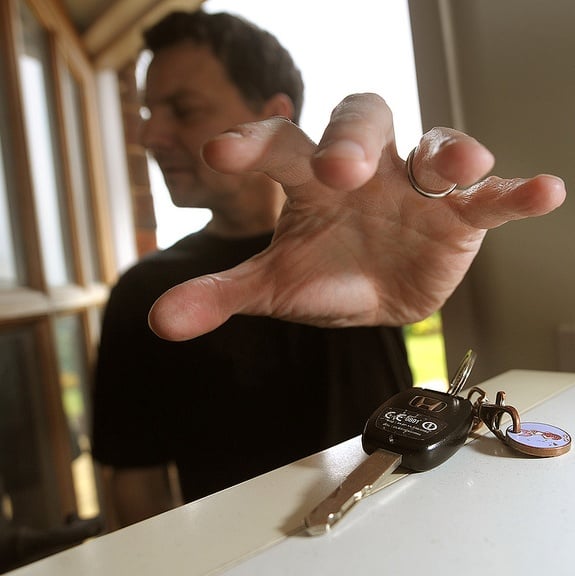 RETURNED: Builder hails RAC Telematics
A builder has hailed the benefits of telematics after recovering his stolen van within four hours of it being pinched.
Jarek Luszcz, 43, had the two-month-old Vauxhall Vivaro stolen from outside his house in broad daylight last Tuesday – but luckily had the vehicle fitted with an RAC Telematics 'black box'.
Mr Luszcz, who runs J.L. Building Construction in Gravesend, Kent, simply logged into the RAC online portal, locating the van 30miles away.
Police liaised with the RAC to track the vehicle down, finding it with a different number plate in Victoria Road, Sittingbourne.
The RAC team were able to use the telematics device to direct officers to within three metres of the vehicle's actual location.
Mr Luszcz said: "I was gutted when I realised the van had been stolen from outside my house.
"It had only been parked there for 45minutes over lunchtime when it was taken.
"At first I thought it was a typical builder's joke, but I soon realised it wasn't.
"I hadn't even had the van long enough to put my company name on it.
"I've never had a vehicle stolen before so it was really upsetting, but I quickly realised I could use the telematics box's tracking feature to find it.
"Once I called the police and asked them to work with the RAC I knew I had a great chance of getting it back."
Kerry Michael, of the RAC, added: "Telematics is the latest innovation in vehicle tracking and puts business owners in control of managing vehicles and their drivers, something which has been very much borne out in this case.
"It also gives businesses a competitive edge as it is one of the most affordable telematics solutions on the market."
Image courtesy of Bedfordshire Police, with thanks.