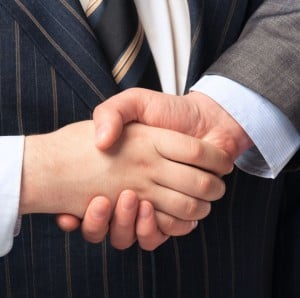 DEAL: Alphabet sign three-year Epyx contract
Alphabet are to continue using a trio of Epyx e-commerce platforms for their 115,000-strong vehicle fleet after striking a new three-year deal.
The BMW-owned fleet management specialist will continue using 1link Service Network, 1link Disposal Network and 1link Vehicle Relicensing.
1link Service Network provides a online service and maintenance, 1link Disposal Network controls vehicle de-fleeting and 1link Vehicle Relicensing provides online car and van relicensing with the DVLA.
Matt Sutherland, Chief Operating Officer at Alphabet, said: "The 1link platforms are well-established across our business and play a key role in helping us to achieve high degrees of control across important areas of fleet management, notably service and maintenance but also disposal and relicensing."
Gary Gibson, Head of Customer Services at Epyx, added: "We had strong relationships with both Alphabet and ING before the two businesses came together and are pleased to see the association continue with the signing of this new deal.
"Alphabet is one of the most professional and progressive fleet management companies with which we work and their use of our e-commerce platforms is very thorough and innovative."
1link platforms are now in used by fleets totalling more than two and a half million vehicles to process, buy and manage services from more than 18,000 suppliers.