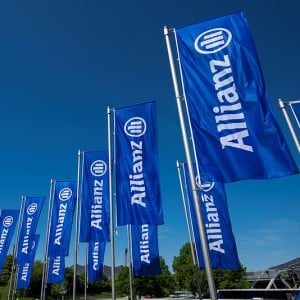 Allianz Worldwide Partners in the UK is aiming to enhance its automotive customer offering with an innovative portfolio of telematics based services, designed to address the accelerating connectivity needs of its motoring clients.
The Allianz Worldwide Partners Group has long been committed to taking a hybrid approach to vehicle telematics, working in partnership with its manufacturer clients, but its move to develop its own range of global telematics services supports a longer term strategy to deliver data-rich and predictive digital solutions on a regional scale. The UK and Ireland will be two of the first regions to extend the benefits of this latest innovation to its automotive clients.
Manufacturers are increasingly looking to offer added value by utilising telematics services which work alongside more traditional aftercare services, such as roadside assistance and warranty. Allianz Worldwide Partners is ideally placed to develop opportunities that see it expand its portfolio of manufacturer-branded roadside assistance and warranty schemes, to offer services like crash alerts, theft prevention and stolen vehicle tracking, as well as concierge and remote services, including vehicle unlocking.
Lee Taylor, Chief Sales Officer for Allianz Worldwide Partners in the UK, comments: "The ultimate aim of the Allianz Worldwide Partners Group is to be able to offer a suite of products across the EU and wider European area. We will still focus on offering vehicle breakdown and emergency assistance services as our primary services, otherwise known across the industry as bCall and eCall, but expanding our offering means we can deliver a complementary group of services for manufacturers and their customers.
"Technology is improving rapidly, and vehicle 'Big Data' is already enabling manufacturers to obtain greater knowledge of how their products are being used and their customer's driving behaviours. Whilst data security and privacy concerns need to be addressed, the ability to pull and push information to vehicles could effectively provide customers with their own on-board assistance technician. By using a rich variety of information we have the opportunity to ultimately offer predictive maintenance, thereby providing a more customized technician and supplier service, increasing further our fix rate for our clients and their customers.
"Crucially, these exciting developments focus on helping us deliver a richer experience for consumers, throughout the ownership of their vehicles, and in turn building longer term customer loyalty and retention for our manufacturer clients."