SPARKS: The EST can revolutionise your fleet
One-hundred companies and public sector bodies across England can benefit from free tailored analysis from the Energy Saving Trust to help them understand the business case for electric vehicles.
Participants include Iceland Foods, BT Fleet, Birmingham City Council, Kelloggs and British Transport Police.
There are potentially significant advantages for fleets who switch to electric vehicles.
For example, Energy Saving Trust analysis shows that Fruit 4 London can save £9,000 per year by operating electric vans.
Tax incentives, government grants and lower fuel costs of approximately 75% all add up to reduced fleet costs and lower emissions.
As a part of the PIFI 100 programme, EDF Energy offer PIFI 100 clients free electric vehicle infrastructure support and guidance.
To find out more about organisations who have already gone electric and their experience you can watch the short film below featuring City of York Council, Tristar World Chauffeurs, and Fruit 4 London.
To take part in the Plugged-in Fleets Initiative, go to www.energysavingtrust.org.uk/pifi  or contact pifi@est.org.uk.
Contact Information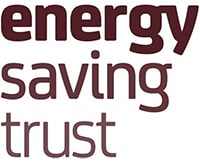 :

0300 123 1234

: energy-advice@est.org.uk
: www.energysavingtrust.org.uk
:

21 Dartmouth Street, London, SW1H 9BP
This article is an advertorial by the Energy Saving Trust.