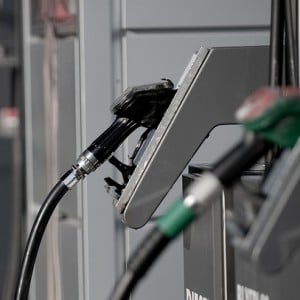 FARCE: Diesel makes upto £1 more profit
Diesel drivers are being fleeced, according to the AA, after figures showed retailers are 'creaming off' up to an extra £1 profit on diesel purchases.
The 4p-a-litre forecourt gap between diesel and unleaded is more than a penny bigger than the wholesale market difference, June's Fuel Price Report revealed.
This means that on average, retailers have been gaining up to £1-a-tank extra off diesel car drivers and £1.40-a-tank extra off diesel van owners.
In turn, the 1p-a-litre diesel premium is adding 5,500miles to the break-even point for a new car buyer shunning less efficient, less expensive petrol engines.
Edmund Kind, President of the AA, said: "To be fair, there is often much greater variation in the price of diesel among retailers in a town than with petrol.
"However, on average, the profit margin on diesel is consistently at least a penny higher than with petrol.
"The clear message to diesel drivers is to take advantage of the greater range of prices locally – some forecourts are more diesel-friendly than others."
Before tax, wholesale diesel over the past month has averaged less than 2.5p-a-litre more expensive than petrol.
Yet, at the pump with tax also stripped out, diesel has averaged nearly 3.9p-a-litre dearer than petrol – a 1.4p-a-litre boost to the retailer margin.
From March 14 to March 31, when delivered to retailers, the diesel-petrol price gap shrank from a peak of around 4.5p-a-litre to below a penny.
At the pump, however, the price gap three weeks after peaking at 5.7p-a-litre had closed to 4p-a-litre – 1.8p adrift from where it should have been.
All of this means that diesel users are paying over the odds – typically an extra 50p a tank for car owners, at present.
Despite the gaps, diesel and petrol prices have been relatively stable during the past month, with both adding around 1p to every litre.
Diesel was on average 138.17-a-litre in mid-May to 139.16 now, while petrol has risen from 133.35p-a-litre in mid-May to 134.61p in mid-June.
Image courtesy of boegh, with thanks.