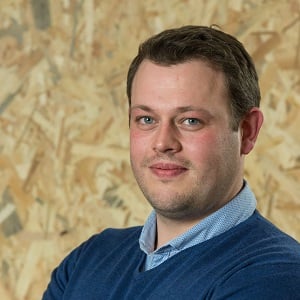 By taking advantage of online commerce, UK freight carriers and shippers could save as much as £6.5 billion annually.
That is the view of David Jennison, UK managing director of online freight marketplace OnTruck, speaking at the Commercial Vehicle Show 2018 in Birmingham's NEC.
Jennison says: "Nowadays, most of us are used to looking online to find the best suppliers, lowest prices or the best tool. However, many business practices in road freight remain tethered to manual, offline processes such as phone or fax. Most matching of shipment to haulier is done this way and routing is typically manual, or left to the haulier to figure out. As a result, at least a third of UK trucks on the road are empty at any one time and the remainder, on average, are only 68% loaded. This means that for over 50% of the time a truck is on the road it is not earning money. Our analysis suggests that a technology driven approach to pricing, shipment matching and routing would drive a 25% improvement in efficiency, resulting in immense savings for UK road freight businesses. This is money that UK businesses can ill afford to waste."
OnTruck, which has already transformed road freight efficiency in its home market of Spain, is attending the CV Show as part of its UK market growth. The company's cloud-based booking platform and mobile app connects shippers and carriers quickly and easily, improving price-competitiveness and flexibility for those sending freight and boosting vehicle utilisation and convenience for road hauliers.
The elimination of market inefficiency is central to how OnTruck works, says Jennison. "The key is our routing algorithm, which matches demand with available supply and optimises routes for each journey. Carriers can complete more jobs in a day greatly reducing the number of empty miles. There's now no need for a carrier to travel 50 miles with an empty truck to pick up a couple of pallets, when we can build them a route that picks up multiple jobs along the way. Our long-term goal is to kill the concept of the empty truck."
Since launching in the UK last September, OnTruck has completed well over 1,700 shipments and more than 120,000 loaded miles, shipping palletised goods for manufacturers, retailers and freight forwarders via a rapidly growing base of more than 250 carriers.
The flexibility provided by the online marketplace means that road haulage companies can expand their operations, achieve more consistent volumes across the year and make more rewarding journeys. OnTruck's transparency enables shippers to feel confident, which means they book more loads and create more opportunities for carriers.
"We're already seeing really positive results from our small-to-medium-sized carriers," adds Jennison. "Their loading has increased, they are being paid on-time through our simple invoicing system and, importantly, are seeing improvements to their bottom line, allowing them to reinvest and grow their businesses. We have carriers earning 20-40% more with OnTruck than with previous partners."