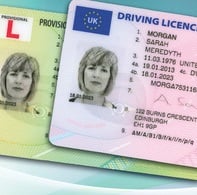 Check licenses easier with free web service
The Association of Car Fleet Operators (ACFO) has announced a collaborative project with the Driver and Vehicle Licensing Agency (DVLA) to further assist its members.
The association has announced that employers will soon be able to check the validity of employees driving licenses via the Share My Driving Record (SMDR) free web service.
In support of the project, ACFO is working within the newly formed SMDR User Group, which is advising the DVLA on key issues relating to the introduction of the service.
The SMDR User Group was formed following the Government's decision to abolish the paper counterpart of the photocard driving licence by 2015.
It has also emerged that, once the paper counterpart has been abolished, the DVLA may no longer need to rely on a driver's 'explicit consent to legitimately process their sensitive personal data for driver entitlement checking purposes.'
Currently, to meet the requirements of the Data Protection Act 1998, driver data can only be disclosed for driver entitlement checking purposes with the explicit consent of the data subject.
Consent is valid for up to three years and, in most cases, is recorded on a paper mandate for audit purposes.
However, the DVLA is currently in discussion with ACFO and other organisations on how SMDR will be accessed to ensure robust security controls are in place.
Julie Jenner, Director at ACFO, said: "We hugely welcome engagement with the DVLA and we are delighted that it has listened to our view that access should be free."
Not charging users for SMDR is based on the service providing the basic information available on the counterpart – personal details, endorsements and entitlements – which the driver can currently present free of charge to their employer.
However, the DVLA has said that while access to the new SMDR service will initially be free it will keep that position under review.
DVLA plans to have an SMDR working prototype available shortly and undertake testing with ACFO members and other organisations over the coming months.
The Association also recognizes that fleet management require time to amend policies and procedures, only after confidence has been established with the system.
With key issues around access controls and driver consent still to be resolved, and database security being a major issue, do you think this is a step in the right direction? Let us know in the comments below.