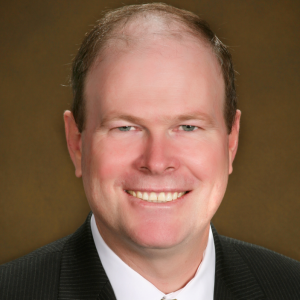 CONTROL: Mark Forrest, of Trimble
Leading advanced positioning solutions provider Trimble are again giving their expert advice on how to boost your fleet management skills.
This time, Mark Forrest, General Manager of Trimble Field Service Management (FSM), gives his take on how to seize control of your productivity.
The battle to drive organisational productivity
Over the past five years, the battle to improve organisational efficiency has been hard fought with business constantly looking for new ways to do more with fewer resources.
As the war against market volatility continues, organisations are faced with increasing financial constraints as well as growing pressure to deliver higher levels of customer service.
Escalating fuel prices, increased political uncertainty and weakening consumer confidence are all being seen to be eroding profit margins and placing constrictions on a business's ability to make strategic investments that will foster organisational efficiency.
As a result, business leaders are being forced to critically examine the way their organisation works and look for new and cost effective ways to achieve higher levels of productivity that delivers the competitive edge required to thrive in today's crowded marketplace.
A productive organisation is a profitable one and as a result the need to improve business efficiency is gaining increased importance in the boardroom; particularly for organisations deploying field-based workforces.
Currently, 90% of field service directors say that increasing workforce productivity is their primary business objective.
So what can be done to increase the level of service output while at the same time reducing overall operational costs and improving service quality levels?
Real-time scheduling optimises efficiency
Technology underpins the drive towards customer service excellence with 69% of field directors stating that they are providing solutions to improve scheduling and to help the workforce manage jobs more efficiently.
Creating a dynamic scheduling environment can help achieve this and gains insight into what is happening in the field in real-time to optimise productivity and to ultimately deliver higher levels of service excellence.
With recent research revealing that 80% of managers believe customers are more demanding of excellence in service than they were five years ago, the need to provide more accurate ETAs, updates on delivery changes, and increased first-time-fix performance is proving vital to a business's success.
With next generation of field service management technology, the ability to manage a team of mobile workers and monitor their progress against agreed plans for the day has never been easier.
Organisations now have the ability to manage end-to-end processes including; track arrival times, distances travelled, stops made and overtime usage increasing the amount of jobs completed each day by up to 30%, according to Trimble data.
Managers are also able to manage in-day complications such as unexpected worker sickness, emergency trips and route overruns to significantly reduce downtime.
Effective communication drives productivity
There are several challenges companies face when trying to achieve higher levels of productivity.
For organisations with mobile workforces, some of these challenges include communication and managing in-day worker schedules.
Improving the communication between a remote worker and back office staff can significantly impact an organisation's ability to take control of its productivity levels by issuing work orders to their employees while they are on the move.
An example is for mobile workers to receive jobs and updates on work status directly to their smartphone or laptop – meaning drivers no longer have to waste time going back-and-forth to their office to receive work assignments.
Foster a 'perfect' mobile work day
While some changes to scheduling cannot be avoided due to jobs taking longer than planned or engineers not having all the parts or equipment required,  workers who repeatedly diverge from pre-planned routes, make excessive returns to their work centre or get lost when trying to locate customer addresses, typically end up driving longer distances and consuming excess fuel.
Achieving route optimisation through the use of location technology has proven to considerably reduce drive time by up to 20% per job, according to Trimble research.
With the technology in use, organisations receive management reports and analysed information that enable them to identify the right worker for the right job, to be at site at the right time with the right tools and equipment time and time again; ultimately increasing the number of jobs being completed per day.
Promote a performance based culture
In addition to the use of technology and processes, in order to get the most out of your field-based workers, businesses also need to create a performance-based culture that fosters service excellence.
Applying robust business change practices and a succinct set of key performance measures, managers are able to hold their employees accountable and reward them for strong performance.
Implementing these types of business processes can often bring out the best in employees resulting in increased productivity levels.
Manifesting a culture based on high performance can also deliver higher levels of customer satisfaction.
Given 93% of managers believe their mobile workforce is the 'company face', excellence in service on the frontline is proving crucial to retaining current customers and securing new business.
In conclusion
Today, the old track and trace approach simply doesn't cut it, with those organisations failing to invest in new business process finding themselves lagging far behind their competitors.
Improving the end-to-end processes of a mobile worker's day through the utilisation of advanced field service management technology can help organisations operate their field-based workforces more effectively.
Many businesses experience a return on their investment within months, rather than years.
Selecting the right technology solution to manage your field-based workforce can not only significantly increase productivity, but enhance service levels and drive down operational costs.