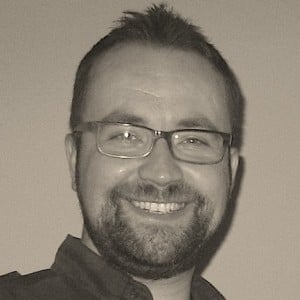 EXPERT: Christian Payne, of Telepath
In our latest Expert Blog, Christian Payne, Marketing Director at Telepath, explains how new provision is revolutionising the telematics industry for fleet operators…
More UK fleet operators are using multiple telematics suites than ever before – partly as a result of trialling the market looking for a product that fits, and partly due to systems inherited through company acquisitions and mergers.
Usually under a lease contract they will continue to be operated until expiry, after which a new lease is taken with one of the company's existing telematics providers – complete with replacement tracker hardware.
The proprietary nature of the software, the huge range of tracking hardware along with its particular brand of firmware, plus the terms of the lease, all tie fleet operators very closely to their telematics provider(s) – regardless of whether the provider still does their job!
The market is crying out for some flexibility and standardisation alongside the new features, improvements and advances.
Telepath are one new telematics company moving in that direction.
Telemetrics, Telepath's dashboard reporting software, accesses data from existing tracking units either directly or through the software.
In this way, a coherent presentation of multiple systems is achieved and data from other software packages can also be added to the mix.
This, for example, can show the cost of service and maintenance against vehicles in a fleet.
This type of open and agnostic approach doesn't end there: adding third-party fleet operators or hauliers into systems gives organisations 100% fleet movement information.
Visibility of own fleet and/or third-party fleet operators will allow real-time management to timescales and deliveries, and improved management of service level agreements.
What's more, a true view of whether it's more efficient to use your own fleet or contract a haulier becomes a real possibility.
Telepath's non-proprietary approach runs throughout the business; they will work with any data, look at any hardware and work with what you have to achieve what you need.
Telematics should be more than 'tracking' but it can't be without linking into real day-to-day operations; the key metrics for one company will be very different from another, and one size does not fit all!
The telematics company of choice needs to be prepared to work with their clients to identify the areas they want to improve on — whether it's the performance of fleet operators, reporting on carbon footprint credentials, managing servicing and fuel consumption or simply visibility.
More importantly, they must recognise that business needs will change, and thus they must be prepared to change with them.
Just imagine how increased integration could revolutionise your business.
Would it force a change in the way your teams operate? Would it make you adapt your processes?
It's certainly worth thinking about.