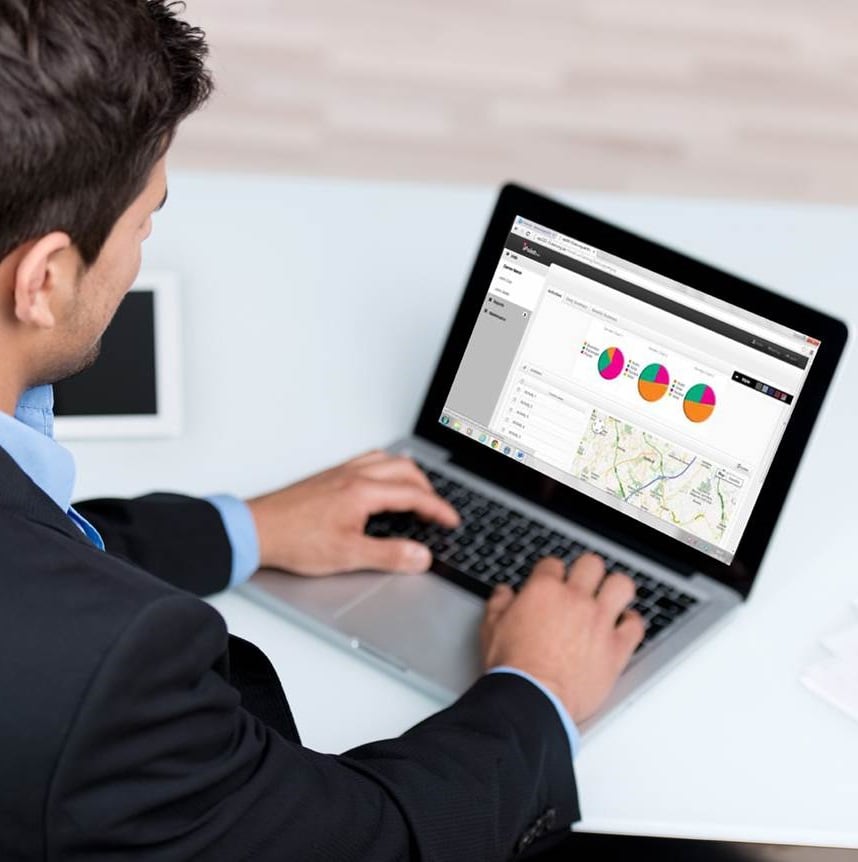 How can data help fleets cut costs?
How can data help fleets cut costs?
Technology and data have become the key drivers in how organisations harness more potential from existing resources – and extract greater efficiencies through times of scrutiny and austerity.
In fact, these days it seems organisations record and manipulate data across every possible discipline – sales, customer behaviour, HR and the rest – and use it to control costs, risks and potential issues. The mantra 'you can only manage what you measure' seemingly underlines a culture of metrics and audits that affect and inform all business activities large and small.
That's why when we go to meet fleet or transport managers in companies looking to reduce or control the cost of business travel, we ask some really simple questions: How many employees drive a vehicle for business? How many miles are driven in vehicles privately owned by those employees? How many employees have a valid driver's licence? How many business miles do your employees travel in private vehicles? How many of those miles are duplicated, for example, when two employees travel in two separate vehicles to the same destination from the same location?
Unfortunately, it seems the answer is all too often 'we don't know'.
We know that much of this information is held in a plethora of expenses claim forms submitted to the accounts department. It's not that the data doesn't exist – it's that it hasn't yet been captured into a format that can assist the business in understanding exactly how employees are using vehicles for business travel.
We all know how easy it is to jump into a car when we think we need to visit an offsite location. Many organisations trust employees at managerial level and above to make these decisions without any official level of authorisation. But without the data, it's impossible to know the impact of these journeys on costs, the environment and even on the level of risk to the business if the vehicles used are not properly maintained and insured for business use.
Worse still, it's also impossible to shape employee behaviour.
Our experience of working with customers across the country has involved analysing employee travel patterns and, often, introducing simple alternative modes of transport such as daily rental and car sharing. We've found that these simple measures not only reduce cost – they also encourage employees to travel less.
For example, one business found that introducing Enterprise CarShare almost eliminated a culture of '3.00pm meetings' and reduced the annual mileage of employees by a significant amount. It would seem that many employees found reasons to be offsite in a private vehicle at 3.00pm. Even though the meeting finished before the official end of the day, the timing was such that employees generally felt it was not worth going back to the office.
But as the company mandated that CarShare vehicles needed to be returned to base after use, the appeal of the 3.00pm offsite meeting (and the associated loss of productivity) dwindled.
Now this was an organisation that was being pushed to cut costs and faced the possibility of redundancies. Because we had access to rich data on employee motoring habits, we were able to help it to reduce the cost of business travel without affecting customer service. Critically, this helped it to save jobs.
Increasingly we find ourselves urging businesses to do two things. Firstly, to introduce practices that persuade employees to change their entrenched behaviours around business travel. This often requires the use of technology that questions how employees are planning to travel and looks at what alternatives are available.
Secondly, we recommend that businesses start to capture much more information on how employees travel. In particular, on those arguably invisible miles that accrue in private vehicles that may not even be fit for purpose.
Businesses that have this information and use tools to analyse the implications in terms of cost, risk and environmental impact usually get a pleasant surprise. They discover that controlling the cost of employee travel is possible. And that data is the key.
Adrian Bewley is the director of business rental at Enterprise Rent-A-Car UK & Ireland