Parliament's Science & Technology Select Committee have warned that people will have to give up their cars if the UK is to have any chance of meeting its climate change promises. They went on to say that technology alone would not provide a solution to increasing emissions from transport. "In the long-term, widespread personal vehicle ownership does not appear to be compatible with significant decarbonisation."[1]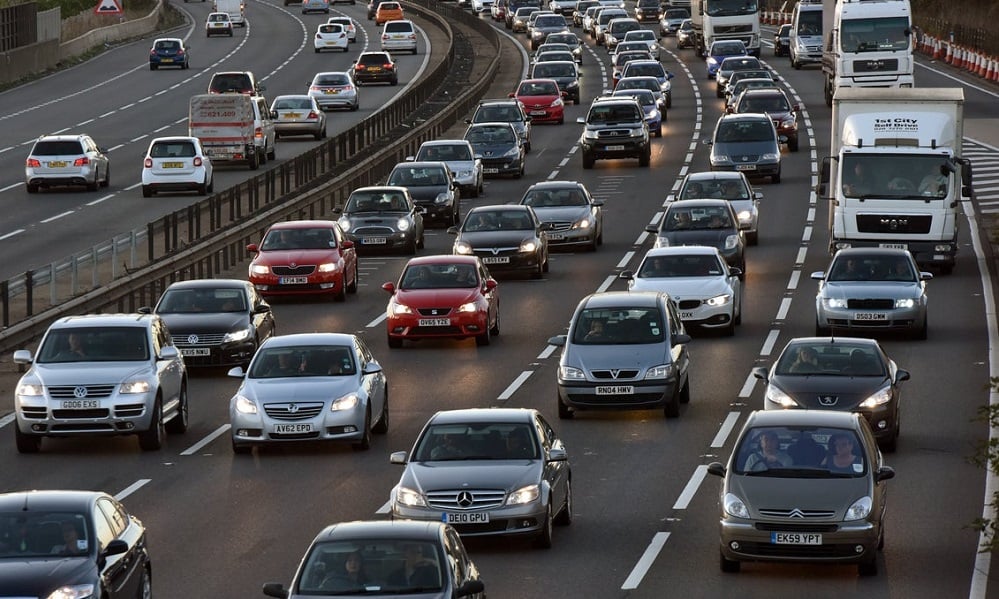 This comes after a report from an Oxford-based group of academics who concluded in the Transport & Mobility[2] section of their report. They suggested that even electric cars produce pollution from the generation of power through to tyres and brake dust.
The committee demanded that government should make publicly funded improvements in public transport, walking and cycling, which, they point out, would have significant health benefits as well as benefiting the climate and environment.
Over recent years, government has held down duty on fuel – often as a result of strong lobbying from motoring organisations, but the committee says that this should end and that the annual rise in fuel duty should match the annual average increase in bus and rail fares.
The committee gave qualified support for electric cars, and urged investment to provide a better charging infrastructure, but also raised the issue of pollution and environmental damage from the development, manufacture and ultimate disposal of batteries, and went on to say that: "Hydrogen technology may prove to be cheaper and less environmentally damaging than battery-powered electric vehicles. The government should not rely on a single technology."
Edmund King, AA president, said: "Stating that widespread personal vehicle ownership isn't compatible with significant decarbonisation seems to be giving up on emerging science and technology.
"Technology is developing at a rapid rate with great potential from more efficient electric and hydrogen fuel cell vehicles.
"More emphasis should be going into renewable energy and greener vehicle production rather than higher fuel duty or banning hybrids, as the report recommends.
"The fastest growth in traffic is by vans due to internet deliveries so more technological effort should be put into decarbonising that sector as a priority."
Nick Chrissos, Director of Innovation EMEAR Strategy and Planning, Cisco, commented: "In order for the UK to achieve its target of net-zero carbon emissions by 2050, we need to change the way we think about both our transport and the energy that fuels it. By using technology to innovate the way we travel, there is an opportunity for our towns and cities to be transformed with cleaner air, less pollution and safer streets. While increasingly people are opting to walk or cycle to work, for those that don't emerging concepts such as shared ownership and using driverless 'pods' as public services will have potential benefits for safety, health, accessibility and economic opportunities. Examples of projects that are shaping the future of mobility include the Smart Mobility Living Lab London (SMLL) – the world's most advanced urban testbed for connected and autonomous vehicles – and E-Flex, which is currently trialling Vehicle-to-Grid (V2G) technology as a means of enabling electric vehicles to release unused energy back into the grid as well as charge directly from it. Innovation projects such as these, which bring experts from the transport and technology industries together with public sector organisations responsible for urban planning, can help the UK roads become safer and cleaner."
Mathew Hassell, founder and CEO of CoachHire, said: "As a nation, we're currently falling a long way short of both our zero-emission obligations and our legally-binding commitment to be effectively carbon-neutral by 2050. Given this, change is needed – and quickly.
"While the headlines over the coming days are likely to focus once again around the need for greater uptake of electric vehicles (EVs), an area too often overlooked by key decision-makers is the toxic impact the school run currently has on our air and those who breathe it, every single day.
"As it stands, roughly one in four cars on the road polluting the atmosphere during rush hour comes from the school run, meaning that taking proactive steps towards improving and investing in school-managed transport could have a hugely positive impact – possibly even rivalling that of EVs. Simply enough, it's high time those in charge took a more wide-ranging view of how to create a safer, greener future for us all – for which this report is hopefully a positive first step."
---
[1] https://publications.parliament.uk/pa/cm201719/cmselect/cmsctech/1454/145402.htm
[2] https://www.creds.ac.uk/wp-content/pdfs/CREDS-Shifting-the-focus-July2019.pdf#page=47