COP26 has confirmed that world-wide net zero emissions by 2050 won't happen. This comes on the back of a stark report which confirms up to 90% of worldwide transport will still be powered by fossil fuels in 2030. The drive to tackle climate change needs to start with solutions that are available here and now, argues Ben Richardson, CEO of greentech company SulNOx Group PLC.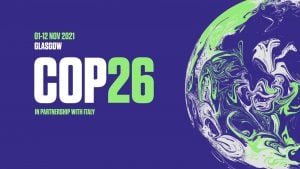 One of the key aims of the COP26 climate conference in Glasgow was to get the world to agree to reaching net zero emissions by 2050. Even if that had been achieved, that is still almost 30 years away. 30 years during which industry and transport will still lean heavily on fossil fuels.
But that 2050 target has already slipped. India has pledged to make its emissions net zero, but not until 2070. That's two generations away. China says it will be carbon neutral by 2060. That's two of the world's top three polluters who will not be making any real inroads on climate action for years to come.
A lot of the focus at COP26 has been on these kinds of pledges and deals that promise to achieve X by Y. However, the stark takeaway, after days of meetings and talks, is that fossil fuels will continue to dominate our energy requirements in the immediate future with certain further damage to the environment. SulNOx Group PLC provides an innovative and sustainable route to significantly limiting damage from the world's reliance on fossil fuels.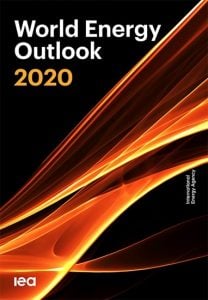 In a recent report, the International Energy Agency (IEA) stated that the world's reliance on hydrocarbon liquid fuels will continue and is likely to still account for 80-90% of transport consumption in 2030. Talk around COP26 has been predominantly about clean energy, which absolutely needs to be the ultimate goal, but we have to acknowledge that is, unfortunately, a long way off. This means immediate solutions with significant, lasting impacts are needed to bring down emissions today.
In order to curb emissions, there has been a global drive to alter fuels, in the transport sector in particular, including increasing bio-content in petrol and diesel. In September, the UK government re-standardised the fuel specification for petrol to E10 to reduce CO2 by 2%. Many other countries around the world have done the same.
The introduction of E10 petrol in the UK was designed to reduce CO2 emissions and is estimated to remove 750,000 tonnes of CO2 annually – the equivalent of 350,000 cars – from UK Roads. However, our existing technologies, if similarly integrated throughout fuel stations for petrol and diesel, could potentially remove the equivalent of over 5 million cars from UK roads and reduce CO2 equivalent by 10 million metric tons, clearly much more impactful.  Given our products comply with current UK fuel standards, there are no technical barriers to prevent this being implemented.
We specialise in natural, biodegradable fuel products which offer a new and sustainable route to significantly increasing fuel efficiencies across widely used hydrocarbon liquid fuels including diesel, petrol and biofuels
Certified and globally available in bulk, our patented technologies have consistently shown fuel efficiency improvements of around 8-10% in tests on cars, vans, buses and trucks, providing an increasingly recognised key solution to immediately combat global warming and air pollution.
Recently we launched a trial with Stannah, famous around the world for its stairlifts, to use our SulNOxEco™ fuel conditioner in some of its fleet. The product is initially being used in 40 vehicles based at its Southwest England & South Wales branch, with a view to it being extended to all 700 vehicles in the Stannah fleet. Stannah has already made great strides in reducing carbon emissions through telematics, improved driver behaviour and ongoing driver training, delivering an annual reduction in vehicle emissions of over 150,000kg, but they firmly believe that their trial with us could help then make yet another step change in reducing their impact on the environment.
The reduction in impact is not just through reduced emissions, but also improved efficiency. We provide SulNOxEco™ to Scottish bus company E & M Horsburgh's 100-strong fleet. Recording fuel usage data before and after using the product, the company saw a remarkable increase in fuel economy of 9%. This consolidates other examples including a haulage firm showing 8% savings across a fleet including 27 new Euro 6 trucks, operated over 12 months and covering 1.2 million miles. This shows that even with the most modern engine and exhaust technologies available, SulNOx can significantly increase efficiencies by improving the burn profile of fuels, enabling more complete combustion.
The importance of increasing fuel efficiencies has never been greater as highlighted by the IEA's report.  With SulNOxEco™ fuel conditioners, we now have an immediate, cost-effective and sustainable solution to decarbonise hydrocarbon liquid fuels which should dramatically help transportation and other sectors in short to medium term whilst we await longer-term low/zero carbon solutions to reach 2050 targets.
---
Author: Ben Richardson, CEO SulNOx Group PLC