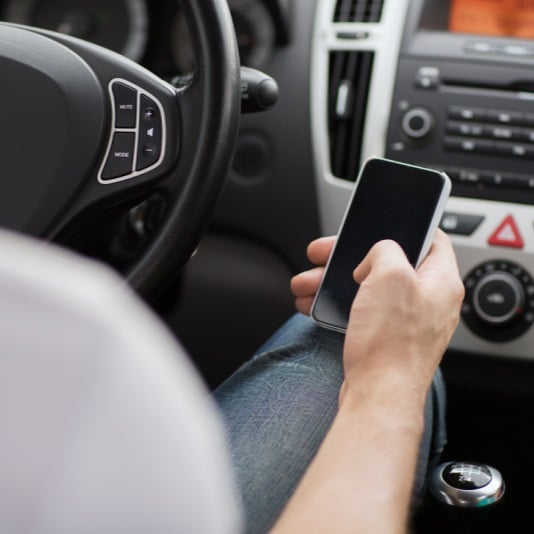 Almost every motorist has witnessed another driver illegally using a mobile phone
Drivers admit road rage at seeing others use hand held phones at wheel
Figures released from the AA reveal that one in ten drivers say they have been so annoyed about seeing another driver using their phone at the wheel that they have beeped their horn, flashed their lights or shouted at them.
A small minority (1%), equating to around 350,000 drivers, have even attempted to stop another driver and let them know they are annoyed at seeing them use their mobile phone.
Jim Kirkwood, managing director of AA DriveTech, said: "Drivers seem to be split into two camps – those who are so against drivers using hand-held mobiles that their blood boils when they see someone doing it and those who just carry on using their phones at the wheel without seemingly caring about the risk."
The figures, from an AA/Populus survey of 19,303 adults aged 18+ also showed that just 1% of drivers said they hadn't seen another driver using a mobile phone in the last 12 months.
Drivers caught using their mobile phones face three points on their licence and a fixed penalty fine of £100. If the case goes to court they could be fined up to £1,000.
Mr Kirkwood continued: "The use of hand-held mobile phones is an epidemic amongst drivers who appear to be addicted to using their phone whenever and wherever they please."
Drivers convicted of a mobile phone offence are also likely to be dealt with more harshly by insurers than those who commit an SP30 speeding offence – even though both attract the same penalty – £100 and three penalty points.