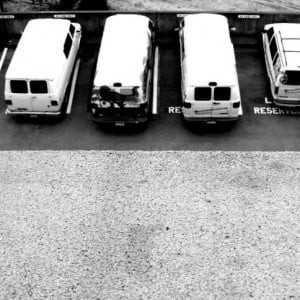 REWARD: Morelli Group benefit from ALD
Leading automotive repair business the Morelli Group are reaping cost and efficiency rewards thanks to ALD Automotive's ProFleet2 Premium Plus telematics solution.
The Morelli Group are the largest automotive refinish distributor in the UK, operating from a network of strategically located branches to provide national coverage.
Morelli wanted to be able to reassure their customers that their needs were being met in the fastest and most efficient way.
They therefore approached ALD Automotive to explore the opportunities that ALD's ProFleet2 telematics solution could deliver, to accurately locate drivers and allocate jobs to technicians closest to the customer.
Rob Cohen, Finance Director at Morelli, said: "We're always looking at ways of improving the service we provide to our customers, and we're also keen to make our business as efficient as possible.
"A great way of doing this was to look at our fleet drivers, the systems we had in place for driver job allocation and individual driving style."
Initially, Morelli trialled ALD's ProFleet2 Premium Plus telematics system on vans at two of their distribution centres, resulting in significant cost and time savings for the business.
As a result the system was rolled out across the branch network, and now all commercial vehicles, including 65 vans, are using the specialised telematics technology.
"We've been really impressed with ProFleet2 since it was installed last October," Mr Cohen continued.
"It was the perfect solution for us.
"It's helped save us time and provide a better level of customer service through accurately locating technicians and assigning jobs that are closest to them, as well as advising drivers of the most direct route to a particular job.
"It's also had big cost savings for us.
"The system has helped us to reduce fuel consumption and, with fuel prices still high, any measure we can introduce to drive more economically is good for our business.
"In addition, it's helped highlight to drivers the need to monitor their driving style, resulting in better driver safety and consequently having a positive impact on their accident level."
ProFleet2 Premium Plus telematics allows the remote management of a fleet of vehicles, wherever they are, 24 hours a day.
ALD Automotive ProFleet2 can be fitted as standard with advance features available via Premium Plus at an additional cost.
This helps to cut fleet operating costs, assist with legislative compliance and improve business efficiency and productivity.
Installed in more than 35,000 cars and light commercial vehicles throughout the UK, the package has been shaped to deliver an all-inclusive solution for the challenges fleet managers face.