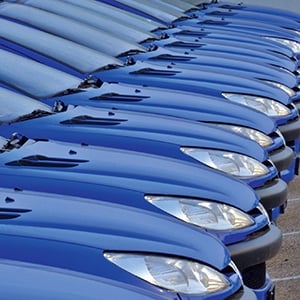 Over 2m cars registered year-to-date
New car registrations in 32nd consecutive month of growth
New car registrations jumped 14.2% in October to 179,714 units, marking the 32nd consecutive month of growth, with fleet and business registrations accounting for 98,774 units – 55% of the market.
Compared to October, 2013, fleet and business registrations were up more than 13% on the 86,082 units registered last year and now stand at 1,100,586 units year-to-date.
Overall, the market now stands at 2,137,910 cars registered year-to-date – the first time the market has passed two million in October since 2007.
Mike Hawes, SMMT chief executive, said: "The October new car market outperformed expectations, with registrations showing the strongest growth in a month since March's 18% rise. With economic confidence still rising, customers continue to benefit from attractive financial packages on exciting new models.
"We still expect the overall market to level off as we head towards 2015, but the exception to that rule will be alternatively-fuelled vehicles, demand for which will continue to accelerate."
This rising demand for alternatively-fuelled vehicles accounted for the market rising more than 50% in both month and year-to-date.
Petrol-electric hybrid cars have long been the most popular choice for AFV buyers, but other variants are gaining in popularity. Registrations of pure electric cars have more than doubled over last year, while those of plug-in hybrid and range-extended models look set to quadruple by the end of 2014.
Key to this surge in popularity is a constantly increasing range of models available, says the SMMT. In 2011, buyers were restricted to just six plug-in models and lack of charge points. Now there are 20 to choose from, in a range of body styles including coupés and SUVs, and charge points at almost every service station.