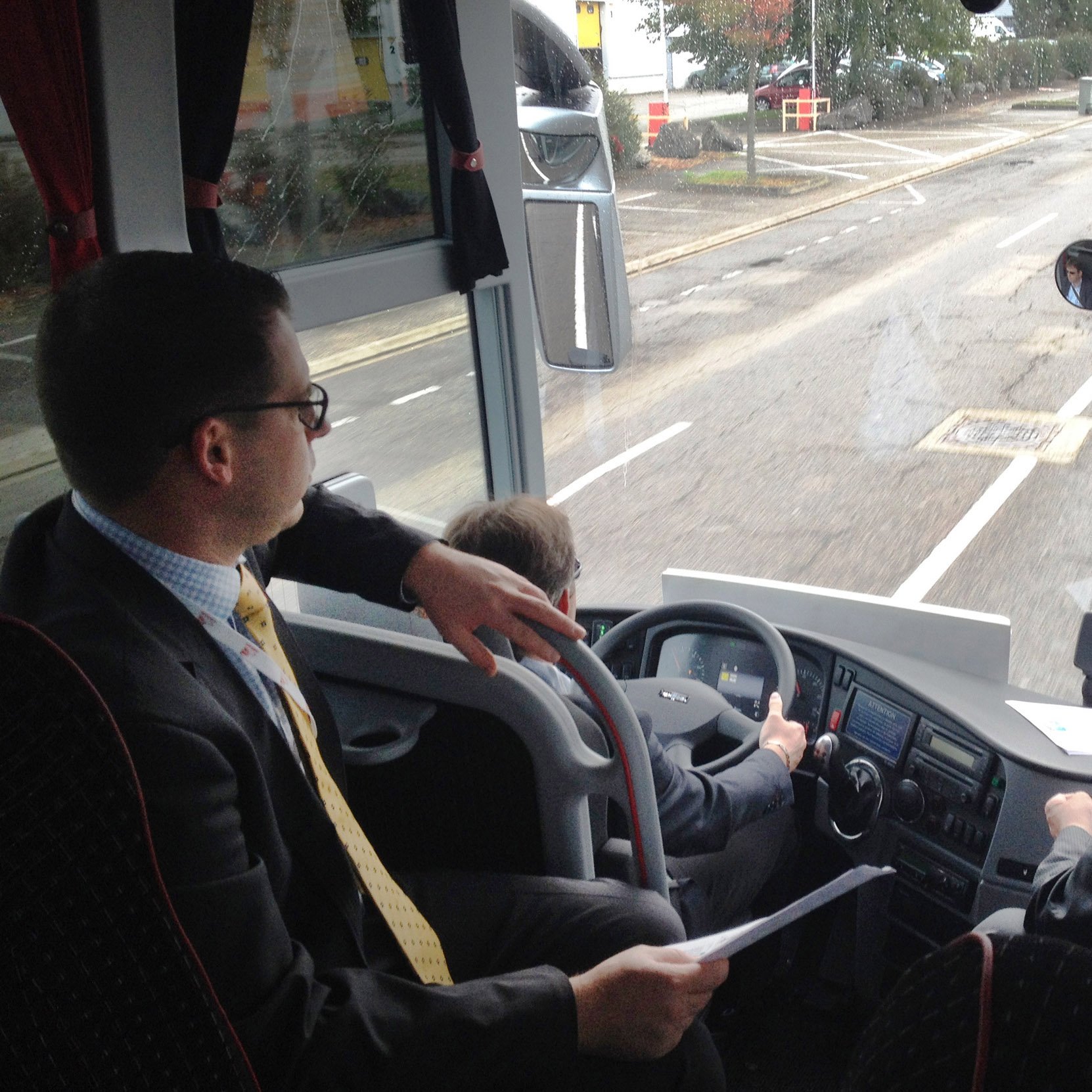 The Eco-Drive Challenge
MiX Telematics demonstrate the uses of telematics and training
Results of the 2014 MiX Telematics Eco-Drive Challenge have once again demonstrated that fuel savings of up to 18% can be achieved though a combination of telematics and driver training. These savings mirror those of two years ago, when the Eco-Drive Challenge was run for the first time and identical results achieved.
The format of the Eco-Drive Challenge, which takes place at the Autocar Expo coach exhibition in France, see drivers complete two trips around a 30km route. On the first circuit, drivers are given no instruction apart from route directions. While they drive their fuel consumption and styles are monitored by MiX Telematics' Fleet Manager solution.
"The Eco-Drive Challenge proves what our many thousands of users around the world already know, namely that a carefully planned and implemented training programme based upon telematics-derived intelligence is the key to huge operational savings," comments Steve Coffin, Marketing & Operations Director for MiX Telematics. "This year, contestants in the Eco-Drive Challenge achieved an overall average saving of 12% on their second trip, with the winner recording an impressive 18%, the same as our winner two years ago."
On completion, the recorded performance data is analysed by one of the driver trainers, who then accompanies the driver on their second journey. This time, the driver receives continuous instruction and coaching from the trainer as they progress around the route. The driver is also encouraged to use the in-cab RIBAS display – a dashboard-mounted display which gives the driver instant feedback on a range of driving-style parameters – this ensures the entire trip is completed as economically as possible.
Organised and adjudicated by independent consultants and driver training specialists, the 2014 MiX Telematics Eco-Drive Challenge was contested in full-size coaches equipped with MiX Telematics' Fleet Manager solution and the optional RIBAS in-cab display.