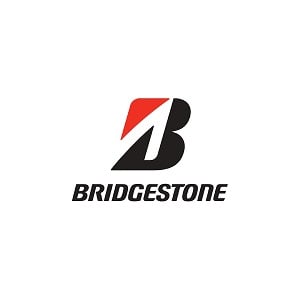 Bridgestone, the world's largest tyre and rubber company, has announced the launch of its  latest generation of fuel-efficient Ecopia tyres. Applying an innovative pattern concept and newly developed compound technology, the new Ecopia H002 tyres enable long haul fleets to reduce their total cost of ownership through best-in-class fuel efficiency – with no compromise on mileage.[i] They also achieve outstanding wet-weather performance[ii] and offer year-round convenience through full compliance with European winter legislations.
Best in class, across the board
 At 30 per cent of all expenses, fuel is by far the biggest operating cost for long haul fleets.[iii] And not just that, the industry today is also faced with increasingly challenging EU CO2 emission regulations and the recurrent concerns for road safety especially in bad weather conditions. The latest generation of Ecopia tyres have been designed to answer these everyday challenges.
The new Ecopia H002 achieve best in class fuel efficiency through an EU label A-A-A grade combination in steer, drive and trailer. By using new Ecopia tyres on steer, drive, trailer axles, an average long haul fleet would be able to make more than a €200,000 saving per year on fuel costs and reduce their CO2 emissions by 546 tonnes per year.[iv]
And alongside the benefits in fuel efficiency, the latest generation of Ecopia tyres are also designed to keep trucks going and drivers safe in highly challenging wet-weather conditions. The tyres offer best in class wet traction that outperforms all competitors – as tested and proven by TÜV SÜD. The new Ecopia also achieved outstanding ratings for wet grip, with a EU label B-B-B grade combination in steer, drive and trailer.[v]
And beyond just wet weather, the new Ecopia generation are fully winter ready as the only tyres for long haul fleets with 3PMSF and M+S markings available in all positions throughout the vehicle. This means that the range is compliant with all winter legislations across Europe and fleets can therefore enjoy convenience and peace of mind throughout the year.
The new generation of Ecopia tyres has also been certified by TÜV SÜD Tyre Test Mark for its quality and safety. This achievement applies to each individual tyre: steer, drive and trailer.
Bridgestone's holistic approach to fuel saving
New Ecopia H002 will be launched in September 2018 with 315/70R22.5 steer/drive and 385/55R22.5 trailer, with four more products available by the end of 2018. The full line-up, including the 60" series, will be completed in 2019 to cover all main long-haul sizes.
The new Ecopia range is the latest initiative in Bridgestone's holistic approach to maximising the fuel efficiency of its fleet customers. Combined with Bandag's fuel-smart retread line FuelTech®, the tyre monitoring system Tirematics and the comprehensive tyre management service for commercial fleets, Total Tyre Care, Ecopia H002 can provide customers with peace of mind as they look to reduce operational costs.
Paolo Ferrari, CEO and President Bridgestone EMEA, said: "At Bridgestone, through our strong customer-centric approach, our large and growing service network and insights delivered by our 'Total Tyre Care' tyre management systems, we understand the needs of fleets better than anyone else. In an industry and world in rapid transformation, fleets are increasingly looking for efficiency, sustainability, safety and convenience. Co-created and tested over 14 million kilometres with key fleet customers across Europe, the new Ecopia H002 tyres will enable our customers to achieve all four by reducing operational costs, C02 emissions and providing consistent performance all year round."
Visit the Bridgestone booth (Hall 16, Stand C01) at IAA to discover more about the new generation of Ecopia tyres as well as Bridgestone's other pioneering mobility solutions, technologies and products.
[i]  A grade fuel efficiency  in 315/70R22.5 and 385/55R22.5 sizes according to European Tyre Labelling Regulation.  Same mileage performance versus previous generation products based on  internal field evaluation performed in 2017 & 2018.
[ii] B grade wet grip  in 315/70R22.5 and 385/55R22.5 sizes according to European Tyre Labelling Regulation. Best in class wet traction  according to wet hill climb test performed by TÜV SUD in July-August'18, by the request of Bridgestone Europe. Competitor products in test: Goodyear Fuelmax D, Continental Ecoplus HD3, Michelin X-Line Energy D2, Pirelli TH:01. Report number:713136052-7
[iii] ACEA Position Paper: Future CO₂ standards for heavy duty vehicles, April 2018.
[iv]   Financial savings and CO2 reduction  versus previous generation Ecopia H001. Difference in fuel consumption and CO2 emission between Ecopia H002 and Ecopia H001 according to Vecto tool for 4×2 tractor and trailer combination .Annual savings projected for an entire fleet based on the following assumptions: fleet size of 150 tractors and 150 trailers, 130,000 km annual mileage per truck, diesel price €1.2/l.
[v] B grade wet grip  in 315/70R22.5 and 385/55R22.5 sizes according to European Tyre Labelling Regulation. Best in class wet traction  according to wet hill climb test performed by TÜV SUD in July-August'18, by the request of Bridgestone Europe. Competitor products in test: Goodyear Fuelmax D, Continental Ecoplus HD3, Michelin X-Line Energy D2, Pirelli TH:01. Report number:713136052-7