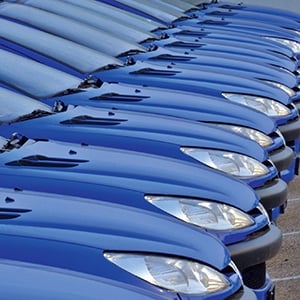 Increasing levels of economic uncertainty are starting to drive higher demand for medium term rental, says Meridian.
Businesses wary of committing to a standard 3-4 year company car lease when needing employee transport are often instead more comfortable opting for a 3-6 month rental.
Phil Jerome, managing director, said: "This is a definite pattern that we are starting to see. Most of our customers' businesses are still performing well at the moment but there is a definite feeling of worry about what next year and the year after may bring.
"Brexit is playing a large part in this, of course, because it is wrapped up in unknowns, but there is also a general feeling that economic conditions could be taking a slight dip.
"In addition, there are some curveballs in the decision making mix, such as the potential 'demonization' of diesel, with some fleets starting to question whether they should be committing to diesel vehicles at all for the length of a standard lease.
"Against this backdrop, people are increasingly using medium term rental as a solution, a limited commitment while some of these issues play out. Businesses can then, hopefully, get a better idea of their fleet requirements in the longer term.
"Of course, our monthly lease rate is slightly above that of a standard lease but well below that of daily rental. It is a small premium that they feel is worth paying at the moment."
Phil said that this trend was especially apparent in demand for semi-prestige vehicles such as the Volvo V40 and S60, and the Volkswagen Golf GTD.
"We have several customers that habitually put drivers into entry level diesel saloons from the prestige German manufacturers.
"What we are able to offer is a solution that allows them to allocate broadly comparable, brand new, dealer-supplied vehicles without the need for long term commitment."