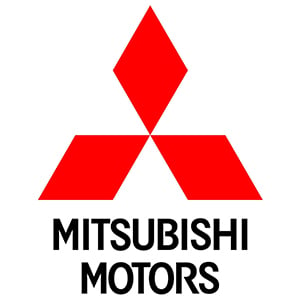 Four Mitsubishi dealerships have received Outstanding Achievement awards in recognition of their sales success.
The awards, for sales of the Outlander PHEV, were presented by the Chairman and CEO of Mitsubishi Motors Corporation (MMC), Osamu Masuko, and Lance Bradley, Managing Director of Mitsubishi Motors in the UK, at a meeting for the entire dealer network at Cheltenham Racecourse.
The UK is the biggest market in the world for Mitsubishi's game-changing plug-in hybrid vehicle, which was launched in 2014.
Humphries and Parks Mitsubishi in West Malling, Kent, won the award for the most retail sales, while Luscombe Mitsubishi in Leeds was named runner-up.
Holdcroft Mitsubishi in Stoke-on-Trent won the award for the most fleet sales, with Cheltenham and Gloucester Mitsubishi being named runner-up.
For Humphries and Parks it caps off a fantastic year, after being named New Dealer of the Year at the car brand's annual conference in March and being crowned the Most Improved Company of the Year in the 2015 AM Awards, organised by Automotive Management magazine.
Dealer Principal Marcus Joy said: 'Winning this is fantastic and 2015 has been an amazing year for us. We are delighted to be part of the Mitsubishi success story and we are investing heavily in growing our business. I would like to thank our staff for helping us win this award, in particular our General Manager Daryl Pimbley, who is incredibly committed.'
For Mike Shotbolt, Dealer Principal at Holdcroft Mitsubishi, the fleet award comes after the company was named Fleet Dealer of the Year at the 2015 Fleet News Awards in March.
Mike said: 'We have a large fleet department that is dedicated to servicing our fleet partners, because if you don't look after them you won't secure their business. Our long-term objective is to supply the best vehicles with the best possible service. I'd like to say well done to our fleet department for this achievement.'
The Mitsubishi Outlander PHEV is the UK's favourite plug-in vehicle and currently accounts for around half of all Plug-in Car Grant (PICG) applications. The 4×4 SUV has an all-electric range of 32.5 miles, which easily accommodates average daily driving distances, and an efficient 2.0-litre petrol engine to deliver an anxiety-free combined driving range in excess of 500 miles.