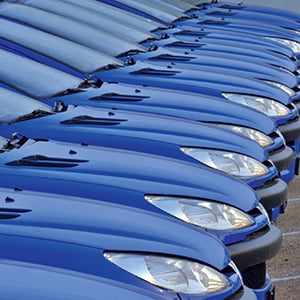 You might be in for a wait…
DVLA axing paper counterpart could have a knock on effect for rental customers
The vehicle rental industry is warning customers that the government's plans to rush-through the abolition of the paper counterpart to the photocard driving licence in January 2015 could leave them facing increased costs or huge queues when picking up their vehicle.
The counterpart, which has been around since 1998, is being axed as part of the government's drive to reduce red tape and bureaucracy. However, political pressure to speed up the process now means the DVLA is set to renege on its promise to provide the vehicle rental industry with an affordable and workable alternative for checking the counterpart in real time.
There are around 10 million vehicle rental transactions in the UK each year and the majority of rental bookings are approved very quickly and at no cost by checking the driver endorsement and qualification information contained on the driver licence counterpart. Failure to make these checks can nullify insurance cover and potentially result in an unlicensed driver being allowed to rent a vehicle.
If the government proceeds with its plans, millions of existing driving licence documents will instantly become out-of-date. The absence of the industry-specific online solution promised by the DVLA will leave rental branches having to use potentially costly or time-consuming alternatives. For example, they may use the agency's premium rate telephone service or rely on customers sharing access to their online driver records via a print-off or smartphone screen.
"Our industry handles more than 10 million vehicle rentals each year and provides a swift and professional service to customers at some of the busiest transport hubs around the UK," said BVRLA Chief Executive Gerry Keaney.
"We applaud the government's attempts to reduce red tape and bureaucracy, but this piece of poorly-timed political point scoring could cause chaos for our industry and its customers during this busy festive season."