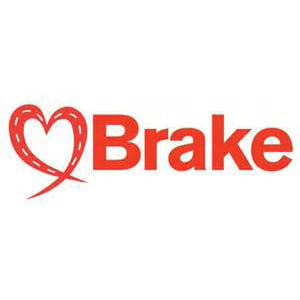 Alok Sharma, MP for Reading West, has been named Brake's Westminster MP for September 2015, by the road safety charity Brake and Direct Line Group. The award recognises Alok Sharma's work with parents of children at English Martyrs Catholic Primary School and St Michael's Primary School, which has secured two zebra crossings to improve road safety around both schools.
The Reading West MP added his influence to the campaign last year after parent Emma Simpson-Holland starting a petition calling for a crossing outside her children's school, after she had experienced several near misses on Dee Road. The petition itself saw plenty of backing amongst the local community with more than a thousand people calling for pedestrian crossings.
Thanks to the combined efforts of the MP, alongside the two schools and the parents, Reading Borough Council agreed to install two zebra crossings on Dee Road ahead of the new school year in September and they are now functioning well. However, despite the proactive work of Mr Sharma and the parents of both primary schools, two young children were involved in crashes on Dee Road in June before work began on the crossings.
Alok Sharma's road safety work has also influenced other areas. He has been a strong advocate of tougher sentencing for dangerous driving. Last month he held a debate in Parliament, highlighting the deaths of Kris Jarvis and John Morland, two of Alok's constituents.
Brake is part of the GO 20 coalition campaign for a 20mph default urban speed limit, to cut road casualties and empower more people to walk and cycle in safety. Tweet us: @Brakecharity, #GO20
Gary Rae, Director of Communications and Campaigns, for Brake, said: "Safety outside our children's schools is a massive concern across the country. Parents are fearful about the safety of their children. Many of these concerns are about speed and poor infrastructure, a potentially lethal which makes it hard for parents and children alike.
"The campaign which Alok Sharma has influenced heavily, shows what can be done when communities band together to tackle road safety issues and what role a MP can play in forcing a council to act. Much praise  must go to Emma Simpson-Holland for starting this campaign. The work done by Alok and Emma should be an inspiration to communities up and down the UK who are aiming to make their communities safer.
Accepting his award, Alok Sharma, said:"The Brake award came as a huge but pleasant surprise and it really belongs to all the local parents, particularly Emma Simpson-Holland, who have campaigned so hard on local road safety matters.
"Emma and other local parents approached me last year to raise their concerns about speeding traffic outside two local primary schools located on the same road in my constituency, after a number of scary near-misses. I organised a number of meetings involving the schools and the local council to discuss road safety and supported a petition, signed by over 1,000, calling for safe crossings for local school children. I am therefore delighted that after many months of campaigning, we have been successful in securing two pedestrian crossings.
"It is great news that these zebra crossings were installed in time for the new school year in September and local children now have a much safer walk to school. There do however, continue to be similar concerns at a number of other schools across the town and I would like our local councils to carry out a systematic review of road safety for all local schools to see what more can be done to make journeys to school safer."