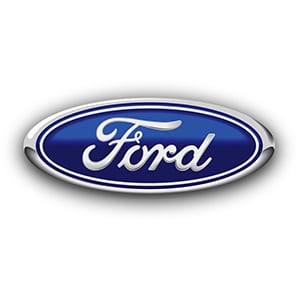 Ford recently joined forces with insurance provider 'Marmalade' to help reduce the cost of motoring for young drivers and to make the dream of owning a new Ford Fiesta or Ford Ka a reality.Young drivers, between 18 – 24, can now take advantage of an enhanced Ford contribution of up to £2,240 towards insurance on selected Fiesta models, including the striking 140PS Zetec S Red and Black Editions, when purchased with Ford Options*.
The scheme brings together the popular Ford Options two-year personal contract purchase plan with a discreet telematics 'black box' fitted free of charge by Marmalade. Ford will contribute up to £2,240 towards the cost of insuring a new Ford Fiesta, or up to £1,110 towards insuring a Ford Ka, when financed with Ford Options*.
Based on Marmalade's quote data, the increased Ford contribution now means that all insurance cost are covered for at least 55 per cent of 18-24 year olds who finance a new Fiesta Style three-door 1.25-litre 60PS model on Ford Options.
This programme is also intended to help young drivers gather experience and skills more safely during a period when research shows there is a greater risk of them having an accident. The black box monitors speed, acceleration, braking and cornering force and builds a profile of driver behaviour.  If the driving standard falls below an acceptable level, the driver is offered helpful advice and tips to improve.  Premium increases are introduced in steps should driving behaviour not improve over time – 90 per cent of Marmalade drivers never experience this.
Drivers (and parents) have on-line access to the driving data, which helps provide a forum for discussion, support and improvement. Today, around one in fiveyoung drivers has an accident within the first six months on the road**. However, just one in 17 drivers using the Marmalade scheme has an accident in the same period ***. Furthermore, the risk to young drivers is further reduced thanks to the latest active and passive safety systems fitted as standard to the latest Fiesta and Ka models. As standard, Fiesta is also fitted with Ford MyKey, a new technology that allows parents to limit top speed, encourage seatbelt use and control the volume of the integrated sound system.
The goal of improving driver safety is fully in line with Ford's national free driver education programme for young people – Driving Skills for Life (DSFL), which takes place this year at London's Excel Exhibition Centre from 20-22nd of November.
For further details about the Ford DSFL program in the U.K. and to register for a free place on the programme go to:www.forddsfl.co.uk.
Andy Barratt, Chairman and Managing Director, Ford of Britain said: 'We recognise the challenges for young motorists and this insurance offer from Marmalade not only makes owning a brand new Ford more attainable, it brings with it all the advantages of the latest active and passive safety systems fitted as standard to our cars – helping young people drive more safely on our roads."
Crispin Moger, CEO at Marmalade, said: "It's great that, working with Ford, we've been able to help get more young drivers on the road in a very safe and cost effective way. Our advanced telematics helps young drivers develop and hone their skills and has helped us to achieve a fantastic safety record that we're really proud of. We look forward to continuing our partnership with Ford to help get more young people on the road, and to enjoy their freedom without breaking the bank."
For more information about this Young Driver Ford Options and insurance offer please visit www.ford.co.uk/YoungDrivers.