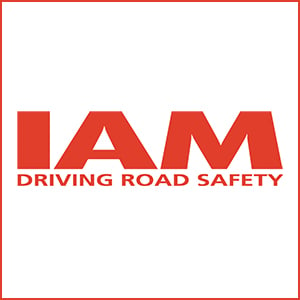 This week's tips, from the IAM's head of driving standards Peter Rodger are for drivers planning to go into town for a night out. Whether you're off to the theatre, a restaurant or a party, here's what you can do to stay safe.
Always plan where you are going beforehand. Think about whether there will be traffic on the way, if there will be sufficient parking, and where it is safe to park your vehicle – preferably in a well-lit and open area.
If you know you're going to be out till the early hours of the morning, top-up with fuel beforehand.
If you have passengers, only carry as many as there are seatbelts for. Never have too many people seated in the car.
Make sure passengers do not distract you from driving. You need to fully concentrate – don't look at your passengers and keep conversation to a minimum.
Avoid getting distracted by using your smartphone or tablet whilst driving. Texting, phoning and checking social media can all wait – to avoid any temptations either put them out of reach or get someone to hold them for you.
Once you arrive at your destination try to reverse your car into a parking bay. This will help you drive out with ease without having to manoeuvre later.
Whether you're heading to a restaurant or a party and you are the sole driver, avoid any amount of alcohol. If you do end up having a drink, don't risk driving back – book yourself a taxi or arrange a family member or friend to collect you.
Always keep an emergency kit in your car and the number of your breakdown service provider in an emergency phone. You may not necessarily need these, but it's best to be prepared.
Peter said: "You may be more focussed on the destination than the journey if you are going somewhere special, but it's just when distractions are high that a problem can occur.
"Don't rush, be prepared, and you will have a great evening".