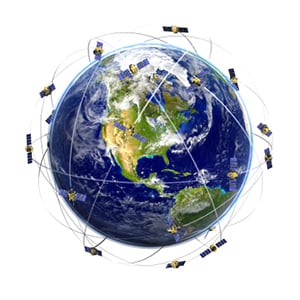 Connecting growth
The installed base of fleet management systems will reach 12 million units in the Americas by 2018
According to a new research report from the analyst firm Berg Insight, the number of active fleet management systems used in commercial vehicle fleets in North America was 4.0 million towards the end of 2013. Growing at a compound annual growth rate (CAGR) of 15.3 percent, this number is expected to reach 8.1 million by 2018. In Latin America, the number of active fleet management systems is expected to increase from 1.9 million to reach 3.9 million in 2018, growing at a CAGR of 16.1 percent.
The top ten providers of fleet management systems in the Americas now have a combined installed base of more than 2.5 million active units in the region, with leading solution providers including Fleetmatics, Trimble, Zonar Systems and Telogis all having more than 300,000 active units in this market.
The consolidation trend in the fleet management industry has continued and the market has seen a number of major transactions in recent years. Qualcomm has divested its Omnitracs business which pioneered the fleet management industry in the 1980s. Omnitracs has since then acquired other solution providers – most notably the competing heavy truck fleet management provider XRS with more than 100,000 subscribers.
The global fuel card and workforce payment provider FleetCor has moreover acquired NexTraq based in the US while the tire manufacturer Michelin has acquired the leading Brazilian fleet management provider Sascar.
"These two deals are particularly interesting due to the fact that the well-known acquirers are newcomers to the fleet management space", said Rickard Andersson, Senior Analyst, Berg Insight. He adds that both FleetCor and Michelin decided to enter this market after having identified relevant synergies between its traditional product portfolios and fleet management solutions.
The fleet management industry still remains overcrowded as there are hundreds of solution providers in the Americas alone. Numerous additional mergers and acquisitions are thus expected in this industry in the upcoming years. "Berg Insight anticipates a future scenario where the global fleet management market is dominated by a handful of providers with installed bases measured in the millions", concluded Mr. Andersson.
The full reports is available here: Fleet Management in the Americas