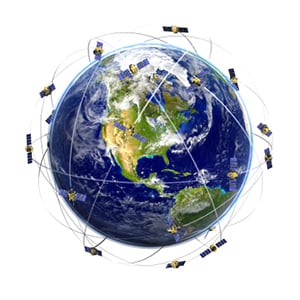 Keeping track
More than 300 vans owned by ArjoHuntleigh have been fitted with high-technology devices supplied by Motrak – part of Motiva Group.
The units, which go live immediately, will provide the company with real-time visibility of its entire logistical operation and help to both maximise efficiency and reduce costs.
Paul Holdcroft, head of Motrak at Stoke-on-Trent-based Motiva, said: "ArjoHuntleigh run a big fleet of vans and wanted a top-line telematics system that could be unified across both their service and rental divisions.
"Our units will provide crucial data on how each vehicle is being used. They'll monitor and report information that will help the company to get the most out of its fleet."
ArjoHuntleigh, which supplies medical equipment to the healthcare sector, already sources Vauxhall vans from Motiva Group. So the deal to use Motrak for the entire fleet is an extension of a relationship between the two companies that stretches back more than a decade.
Mr Holdcroft added: "Motiva have worked with ArjoHuntleigh for a long time and they know how much we focus on customer service.
"That often gives us an edge on our competitors and it's something we're very proud of. At Motrak, we're confident we have one of the best telematics devices on the market."
The system was redeveloped last year and can now integrate fuel card data to give fleet managers precise costs per mile.
It provides unparalleled insight and control of the company's driver and mobile asset management process, along with information on driver behaviour that can help reduce fuel costs by as much as 20 per cent.
Mr Holdcroft said: "That can add up to massive savings for anyone, let alone a company the size of ArjoHuntleigh.
"Fleet managers are increasingly keen to making savings where possible and this software will help to do that. They can see at a glance where improvements in efficiency can be made."
Motrak's innovative internet-based software also features mileage capture, route overlay, driver league tables, traffic warnings and excess mileage alerts that can each be tailored to individual customers.