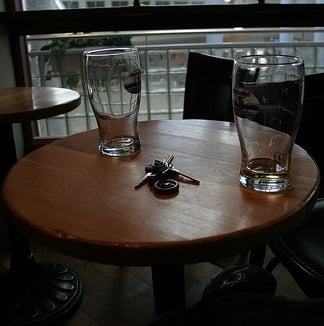 84% of motorists support alcohol immobilisers
84% of motorists support alcohol immobilisers
A recent survey by National Windscreens has revealed that an overwhelming majority of UK motorists would support the introduction of technology designed to immobilise vehicles if sensors detect that the driver is over the legal blood alcohol content limit.
The level of support for alcohol detection devices is in stark contrast to the 39% of respondents who stated they would support the introduction of technology designed to make it impossible to exceed the speed limit.
These findings are very timely as we wind down the Christmas and New Year celebrations, putting drink driving high on the national agenda.
Commenting on the findings, National Windscreens Commercial Director, Pete Marsden, said: "These results clearly demonstrate the high level of support for innovation designed to minimise drink driving. There is a clear opportunity for insurers to capitalise on this support with premiums that differentiate between vehicles with and without this safety feature."
The findings come as a response to research conducted by National Windscreens into a wide range of motoring safety technologies at various stages of development to help identify industry trends and inform future business decisions.
Pete Marsden, elaborates: "Our business has witnessed a huge increase in safety technologies offered on the latest vehicles – either as an integral part of the glazing, or mounted on the windscreen. This obviously has implications on our business as we need to ensure we are best placed to react to any changes in technology which may impact on the quality, cost and speed of response across all aspects of our operation."
When asked which safety technology had the most potential to reduce road accidents, 17% of survey respondents cited alcohol detection systems – just 2% less than the most popular answer which was Autonomous Emergency Braking (AEB).
According to the Department for Transport, despite significant reductions in recent years there were still 230 UK deaths attributed to drink driving in 2012. And with alcohol cited as the cause for 6630 road accidents per annum, in addition to the human cost this issue obviously has huge financial implications for the motor insurance industry.