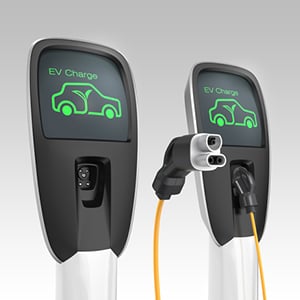 BLEAK: Fleets not sold on EV idea
Only 6% of fleet operators intend to invest in electric vehicles, a poll by TrackCompare has revealed.
Kjell Anderton, Director at TrackCompare, said that the results were 'surprising', with knowledge appearing to be the key stumbling block.
"We don't believe EVs have become mainstream enough," he said.
"Perhaps it's just a lack of education.
"However, we had some interesting responses.
"One person told us they didn't want their drivers finding ports and then 'charging for hours on end.'
"Another, at a rural location, was worried about the availability of charging points, and others said they were too old-fashioned to consider electric vehicles or didn't consider they were something they needed.
"One told us 'maybe, not sure – it's not something we have thought about recently'.
"Of course, there's still plenty of time to improve people's knowledge of the potential benefits of electric vehicles.
"Things take time and maybe in a few more years they will warm to the idea of investing in them."