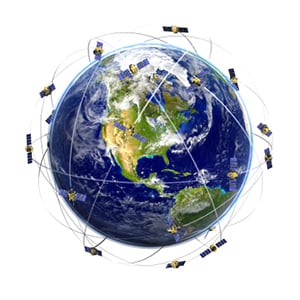 "It's clear that technology is set to transform the motoring sector over the next few years"
Report highlights the benefits and challenges faced by fleet managers
Telematics, smartphone-type functionality and autonomous safety technology are all making rapid inroads into fleet vehicles. While this brings new challenges for fleet managers as the spotlight falls on the management of driver privacy, Venson Automotive Solutions have added their voice to the British Vehicle Rental and Leasing Association (BVRLA) in calling for businesses to recognise the impact 'connected vehicles' will have on the way they operate their fleets.
The 'connected car' has been forecast as potentially being the third fastest growing technological device after the mobile phone and tablet, with technology giants such as Apple, Google and Microsoft viewing the automotive sector as an expansion opportunity.
"It's clear that technology is set to transform the motoring sector over the next few years and we're urging fleet managers to be prepared for the changes," explains Simon Staton Director of Client Management at Venson Automotive Solutions. "Connected vehicles allow businesses to access even more driver and vehicle data, but firms will need to get the support of their staff and should consider the wealth of legal issues it will create."
With increasing numbers of driver and fleet apps available on the market, Venson supports the BVRLA's calls for businesses to check employee contracts and ensure that existing guidance includes connected vehicles, as well as smart phones and tablets. In addition, fleet managers need to ensure they comply with the latest data protection and human rights legislation, as it relates to the data collected and stored by connected vehicles.
Scepticism continues among drivers in the industry though, with opinions on tracking and telematics slowly shifting away from the 'big brother' fears the technology originally imbued. To ensure the new wave of connectivity and web-based telematics reaches its full potential, it's essential that drivers buy into the benefits – this means businesses have to provide assurances that the data and intelligence they gather is used wisely.
Monitoring and harnessing information from vehicle diagnostics to support proactive servicing and maintenance and driving behaviour analysis for fuel efficiency and road safety is all part of the fleet management process. However, drivers expect to be able to keep their personal lives private, as well as being entitled to a degree of privacy at work.
If employers wish to monitor their employees, they should be clear about the purpose and this should be justified by the real benefits it delivers. The BVRLA currently offers guidelines for businesses keen to operate best practice when it comes to the connectivity of their fleet. Firms need to act now to ensure their business and their drivers are protected. Crucially, everyone who accesses vehicle and driver data, has a responsibility to ensure that it is treated securely and with appropriate permissions.