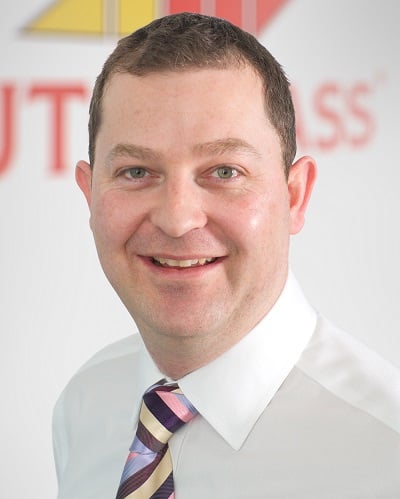 By Jeremy Rochfort; National Sales Manager at Autoglass® 
There is little doubt that Advanced Driver Assistance Systems (ADAS) are becoming increasingly popular with both fleets and fleet managers. Their active safety technology can prove invaluable for fleet managers, helping to alert their drivers to oncoming hazards amongst other things.
Due to the many safety benefits, ADAS technologies feature as standard in many new vehicles. This means that the uptake of ADAS across fleets has been much faster than in the UK car parc, as fleets tend to purchase the newest vehicles. Our research shows that 7.5% of all windscreens replaced now require ADAS calibration. For the fleet industry, this is closer to 30%.
However, the speed of adoption has created a lack of knowledge amongst some sectors of the fleet community on how to manage these technologies correctly.
This year we are partnering with Brake, the road safety charity, to host a webinar to explore the current market trends and attitudes relating to ADAS, and what fleet managers can do to ensure their drivers fully understand ADAS and its capabilities and best practice for maintenance.
Growth of ADAS
In recent years ADAS technologies, such as automatic emergency braking and lane departure warnings, have become a standard feature in many UK cars. Autoglass® estimates that 29% of all car fleets and 40% of all van and light commercial fleet vehicles are now ADAS-enabled.
Managing ADAS in fleets
Despite this exponential growth, there is still a significant UK-wide knowledge gap when it comes to ADAS calibration. Front-facing cameras that activate ADAS systems are often mounted on the windscreen. When a windscreen is replaced, the cameras need to be recalibrated otherwise they can no longer accurately identify dangers on the road. This could be the difference between avoiding an accident or not.
Many vehicle manufacturers are aware of this consequence and recommend that cameras are calibrated if the windscreen is replaced. However, it is less well-known amongst the general public that there are numerous other situations where calibration is required, such as after bodyshop work, mechanical repair or wheel alignment.
As the number of fleets deploying ADAS enabled vehicles increases, there is a need for industry wide education to ensure the systems are being deployed correctly. Failure to complete a calibration can have dramatic consequences, as the driver will be relying on a faulty system.
Beyond calibration, fleet managers need to ensure the technology is correctly fitted and clear instructions on the use of ADAS are given to the driver and other relevant stakeholders. Most importantly, fleet managers must ensure that drivers don't switch off ADAS capabilities in their vehicle.
We conducted research with fleet decision makers that highlighted a number of drivers are turning off these systems – 59% of ADAS owners regularly turn off forward collision warnings and 57% do the same with lane departure warnings. Drivers should be educated on the multiple benefits of ADAS to ensure they appreciate the role the technology plays in keeping them save on the road. In the same study, managers responsible for ADAS-equipped car and van fleets admitted their lack of awareness on how the technology works.
Working with the industry to take this forward
Ultimately, the industry must work together to find new ways to educate drivers about these complex technologies. We are proud to be an industry leader in knowledge sharing – including developing the ADAS Best Practice Guidelines with Brake in 2017. Autoglass® is also an active participant and member of influential industry steering committees such as the SMMT and Thatcham.
Fleet managers should take action, ensuring their drivers are ADAS-aware. By taking simple steps, we can work together to create a safer road.
Join our webinar in partnership with Brake on 8th November 2018 where I will present the current market trends and attitudes relating to ADAS. You can pre-register for details here:  https://register.gotowebinar.com/register/8637025967032452611