Bringing delivery and logistics partners on board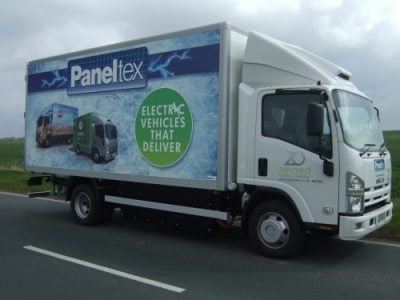 The businesses fortunate to still be operating after the global pandemic subsides will emerge into a very different world than they entered. Whilst the economic toll is still hard to gauge as the UK comes out of lockdown, (the past year saw a GDP shrink of almost 10%) some industries shrunk by as much as 90% in the early months of the crisis, though others fared much better.
Whilst some highstreets may never recover, online sales in the UK were up £4.5bn in 2020, with 25% of British consumers saying they plan to continue to take advantage of the convenience of Internet shopping even as life returns to "normal". This offers delivery and logistics fleets, which transported some 2.8 billion parcels last fiscal year, a huge opportunity to continue to expand their vehicle fleets and redesign their logistics schemes through smaller inner-city depots, with new types of smaller vehicles, all whilst continuing to grow their total business for the foreseeable future. Increasingly, those new vehicles will be electric.
And yet, whilst industry leaders such as DPD, FedEx, Amazon and UPS have already made significant commitments to fleet electrification, many of their ecosystem partners — smaller operations with non-branded vehicles, independent contractors and private drivers (and even those larger service providers who serve the logistics giants) — whom they hire to help out during peak demand times, have not yet been able to commit. This should be a matter of concern for an industry that has been thrust into the spotlight during the current crisis, and one that will once again be front and centre as older, more prescient concerns come back to the forefront.
As the news cycle shows signs of returning to normal and with COP26 to be hosted in the UK later this year, larger fleets are increasingly understanding that electric vehicles (EVs) aren't only good for the planet, they're a brand advantage. Climate conscious consumers are now aware of the carbon costs of their purchases, and whilst this may not yet stop certain behaviours in most, many are willing to pay a little more or change brand loyalties to ensure their purchases align with their climate concerns.
Moving to EVs does not just offer benefits from a brand perspective, however. EVs now offer a lower total cost of ownership (TCO), including reduced fuel and maintenance costs, superior reliability, government subsidies & tax savings, and longer lifespans compared to their internal combustion engine (ICE) counterparts, making electrification a competitive advantage. This is without mentioning the growing city access benefits through authorisation to operate in Ultra Low Emission Zones. That's why, even though timelines vary, nearly all the major industry players (as well as ridesharing leaders Uber and Lyft) have promised 100% zero-emission fleets in the coming years.
Unfortunately, those partners the industry giants rely on for crucial last-mile deliveries – and which are often a brand's representatives to end customers – have little incentive to electrify today. Whilst the TCO of EVs may already be lower over the lifetime of the vehicle, many of these self-employed operators are starting from a place of limited CapEx. This twinned with previous limited model availability has constricted many to the second-hand market. Whilst the second-hand EV market is starting to emerge, the market for second-hand electric vans and trucks is truly still in its infancy. But that resistance to electrification has increasingly put them at odds with their main benefactors, many of whom are considering stronger policies and penalties to require EVs sooner rather than later.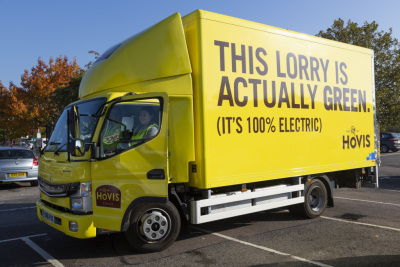 However, there are several factors beginning to coalesce that may render the need for the industry to exert more control over its expanded ecosystem moot. Those who rely on large fleets for their livelihoods are facing four main drivers that should help speed vehicle electrification. They are:
Mandates: Twenty-four European cities with a cumulative population of 62 million people plan to ban diesel vehicles entirely by 2030. Thirteen of those (including London, Rome and Barcelona) will eliminate all ICE vehicles, including petrol, from city centres as well. Smaller fleets will simply have no choice but to electrify in order to remain in business.
Government Incentives: Fortunately, the stick of Government mandates here in the UK comes with a carrot. Incentives such as vehicle grants and the generous new "super-deduction," which provides first-year tax relief of 130% for qualifying infrastructure such as EV charge points, will encourage many fleets to electrify more quickly than they otherwise might have.
Corporate Incentives: Whilst not possible for all levels of the fleet sector, many of the larger players are putting funds aside to help their drivers electrify. In late 2020, Uber put aside $800 million to help get its drivers using electric vehicles by 2025. Whilst an expensive option that not all companies can afford, it could prove a PR and branding bonanza. If the company can hit its timeline, Uber would achieve necessary milestones in its operations a decade ahead of the Paris Climate Agreement targets set for 2050. The coverage and goodwill this would buy in today's increasingly climate-conscious world are far beyond the cost of the programme over that amount of time.
Vehicle availability: The lack of electric models, especially within the light van and truck sector, has rightly been cited as one of the leading barriers to fleet electrification in years past. This will no longer be the case as hundreds of EVs, including dozens of standard and modular cargo and delivery vans are set to hit roadways beginning this year. Whilst it will take time for these vehicles to filter down and create a robust second-hand market for vans, this sector should grow out to a substantial trade within the next decade, in line with many of the mandates being laid out now by governments across the globe.
As our lives and businesses get back to some semblance of normality, the increasing threat of climate change and the dire impact fossil fuels have on public health is going to come back to the forefront of people's minds. It's in businesses' best interest to stay ahead of the curve when it comes to vehicle electrification, something the big players in the delivery and logistics industry have already felt the cost and brand benefits from. With the host of measures outlined above coming into play this year, it will not be long till all levels of the industry will feel the benefits. Businesses with fleets of any size would do well to seize the available funding opportunities while they last.
---
Author: Alain Costa, Head of Fleet Europe at ChargePoint