This month, LeasePlan officially turned 60 years old. Six decades have now passed since the idea for LeasePlan was born on a canal in Amsterdam. And what an eventful time it's been!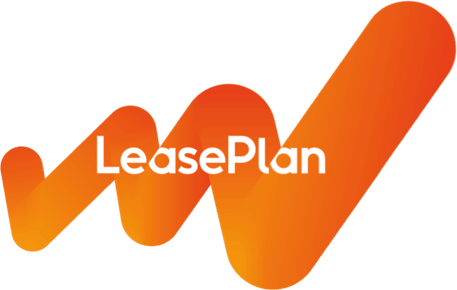 Of course, we've been doing plenty of celebrating. However, we've also had time to reflect on the moments that made us and the events that we think will continue to shape us as a business and an industry.
While it was the open calculation system, an ingenious new approach to pricing, which originally set us apart from the competition, over the past few years it's been the meteoric rise of the electric vehicle that's had the biggest impact on what we do.
The fact that EVs have been in existence in some form for almost two centuries may come as a surprise to some people. But it was in the early 2000s that we saw the initial signs of the rapid and wide-scale changes that were to come.
After a few short decades, battery-electric passenger cars are the second most popular power train, surpassing diesel vehicle registrations and second to petrol. And it's clear that this is just the beginning…
LeasePlan's electric legacy 
Our own research, conducted for last year's World EV Day, has revealed how, throughout the UK, almost two thirds of us (64%) are thinking about going electric. But at LeasePlan, we were banking on EVs long before there was confidence in the wider market.
In 2017, we became a founding partner of EV100, a global transport initiative designed to fast-track corporate uptake of EVs. Not only was it the first initiative of its kind, with members pledging to electrify their petrol and diesel fleets by 2030, but LeasePlan was – incredibly – the only automotive company to join. At the same time, we announced that we were actually going a step further, becoming the first major fleet management company to electrify its own employee vehicles by 2021.
Both these initiatives marked milestones in our mission to achieve net zero emissions from our fleet.
In short, this is an area in which we have been invested for quite some time.
What are the roadblocks for EVs?
EVs might be the future, but challenges lie ahead.
With the UK in recession, our survey found that 93% of those considering EVs view running costs as an important factor when choosing their next car, making it a higher priority than range or even environmental impact. However, while there are cost savings to be enjoyed by going electric, they can be difficult to understand. Fifty-three percent of drivers told us that choosing an EV was confusing, while half (47%) said – incorrectly – that they cost more to run than petrol or diesel cars.
There are also policy decisions that will prove difficult. Though many of the big questions remain unanswered, the Chancellor's 2022 Autumn Statement confirmed that company car tax for EVs and PHEVs will rise by 1% per year, to a high of 5% in 2027-28.
VED is going up, too. As of 2025, EV drivers won't just have to pay the low first-year rate of £10 and then a standard annual rate of £165 – they will also be subject to the additional rate for vehicles worth over £40,000. Given that EVs often have higher list prices, this threatens to be a hefty new tax for electric motorists.
These numbers raise serious concerns about the pace of electrification; EV technology needs supporting, rather than burdening ahead of time. To speed up and facilitate the switch to electric mobility, what we need – urgently – is for OEMs to work with government and businesses. Only by working together can we have a significant impact.
How do we support the EV market?
There are three key areas that need to be addressed; buying an EV has to be made affordable, simple and intuitive.
On the issue of affordability, the industry needs to demonstrate that EVs are cost-effective. We need to offer clear whole-life cost figures, while encouraging drivers to use off-peak charging and reassuring them of battery durability.
To achieve simplicity, standardised measures for charging and efficiency would go a long way, as would providing realistic range indications. Likewise, more consistency in the way EVs are sold and discussed would make the process more accessible for drivers considering an EV, and could be achieved by providing additional training for dealers.
To make the process more intuitive, we need to recognise that drivers expect charging to be as easy as refuelling. Charging stations are already widespread in the UK, but they need to be easy to find and simple to use. Smartphone apps can help locate convenient charging opportunities, while our research shows that contactless card is most desirable way to pay. The industry must take all of this into account, if drivers are to be convinced that they should choose an EV.
Government support
There's scope for the government to help with this. While our research shows that 70% of EV drivers have their own garage or driveway, bringing public charging stations' 20% VAT rate in line with 5% for home energy would cut costs for drivers without off-street parking. Similarly, providing grants or interest-free loans would be a great help to the growing used EV market.
In fairness, there were some EV-related measures in the Autumn Statement that will make transitioning easier. For one thing, the extension to 2025 of the 100% first-year allowance for companies installing charging stations was welcome news. But more significant by far was the confirmation that the energy price cap will be set at £3,000 a year from April 2023 to March 2024. This will help to keep the whole-life cost of EVs down, protecting motorists from the worst fluctuations of the energy market.
This is exactly the sort of support the government must roll out if the electric revolution is going to continue making sparks.
What role can fleet play?
From a corporate responsibility point of view, going electric is one of the easiest ways for businesses to lower their emissions. However, when you consider that over half of the cars on today's roads are company-owned, it also has to be said that the overall influence fleets can have on the rate of EV adoption is enormous.
As we celebrate this milestone at LeasePlan, we are proud to have been a leading advocate for fleet innovation for six decades. Given the growing importance of electric mobility, we are more dedicated than ever to assisting companies in transitioning to newer, cleaner modes of transportation.