Business mileage amongst UK businesses continued to grow steadily during July, but at a slower rate in comparison to June, according to customer data analysis by Allstar Business Solutions. In total, 1.56 billion extra miles were travelled by businesses across the UK in July, a 14.4% month-on-month increase, which softened from 30.2% the previous month.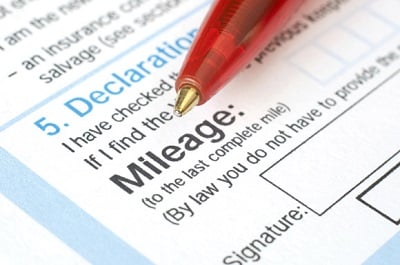 These findings come as Allstar releases its latest Business Barometer Monthly Snapshot, which is tracking business mileage and credit card data as an economic indicator of sector recovery. As the UK's largest fuel card provider, Allstar is monitoring the extent to which more than 50,000 companies are getting back on the road.
While it is an indication that the economy is benefitting from the continued easing of Government lockdown restrictions, the overall upward trajectory has seemingly been interrupted in selected sectors by the start of the school summer holidays. Education was most impacted, dropping from a peak of 216% growth against its 'peak lockdown' April baseline in mid-July to 159% by the end of July.
Meanwhile, real estate, agriculture and construction's rate of decline was more subtle, dropping by 8%, 1% and 1% respectively. Industries benefitting most from the start of the summer holidays include arts, recreation and entertainment (growth rate rising by 19 percentage points) and wholesale and retail (up 8%).
Paul Holland, MD of UK Fuel at FLEETCOR, Allstar's parent company, said: "The Bank of England predicted that the economic shock triggered by the pandemic was less than initially feared but the bounce-back may take longer and this fuel consumption data appears to illustrate this. The sectors impacted hardest by lockdown are showing signs of reactivation, albeit with growth continuing at a steadier rate than when restrictions first began lifting.
"It's not surprising that the upward trajectory has been affected by the start of the school summer holidays; this is a trend we see from our business customers each year. And whilst it is possible that further slowing of the recovery will continue throughout August as workers take holidays delayed from earlier in the year, we are in unchartered territory and the traditional seasonal downturn may be offset by the return of furloughed employees.
"It has been interesting to see in-person credit card transactions overtake e-commerce in July, with a significant increase in business expenses on restaurants and hotels. We will be watching closely in August to see if Rishi Sunak's Eat out to Help Out scheme boosts spending amongst businesses, in addition to consumers."