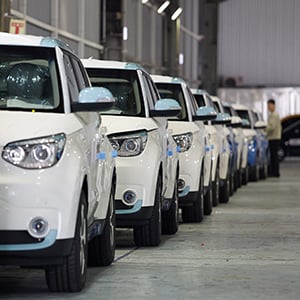 Production will boom
Plant will see Kia's global capacity rise to 3.37 million vehicles a year
Kia Motors Corporation has announced it has signed an investment agreement with the government of Mexico to build a state-of-the-art manufacturing plant in Monterrey.
Construction on the Kia Motors Mexico plant is scheduled to commence in late September, and when completed in the first half of 2016 it will boast an annual production capacity of 300,000 vehicles. The plant will boost Kia's total global manufacturing capacity to 3.37 million vehicles, including 1.69 million vehicles at domestic Korean plants and 1.68 million at overseas plants.
As one of the world's fastest growing automakers in recent years, Kia Motors Corporation has been evaluating various options for entering new overseas markets to secure future growth for the brand. With its strong growth forecasts for new vehicle demand, Mexico was chosen as the site for Kia's next overseas plant given that it is one of the few remaining major markets of the world in which Kia does not have a sales presence.
Hyoung-Keun (Hank) Lee, Vice Chairman of Kia Motors Corp., said, "All of us at Kia Motors are proud to signal in a new era for the brand with the announcement of our first manufacturing plant in Mexico. We are committed to producing world-class quality vehicles here in Mexico that feature industry-leading styling and high-tech convenience and safety features that customers have come to expect from Kia, while making significant contributions to both the economic growth of the State of Nuevo León and the future development of the Mexican automotive industry."