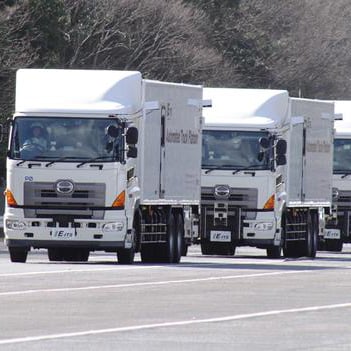 Call to action for freight industry
The Freight Transport Association's (FTA) campaign to 'Solve the Driver Crisis' culminated in an Industry Summit held today.
FTA put the problem of recruiting and retaining professional drivers at centre stage today, tackling the issue head-on by telling industry not to just talk about the problem – but help solve it.
The association was inundated with applications to attend the event, with over 700 registering to hear industry experts share their experiences and solutions on tackling the problem. Concerns regarding the driver shortage issue have been raised by FTA members for a long time, who have said that there is not and will not be sufficient qualified professional drivers to deliver the goods in the future.
Chairing the event was James Hookham – FTA's Managing Director of Policy and Communications, who said:
"The shortage of qualified drivers is a problem that only the road freight industry itself can solve. The aim of the FTA Solving the Driver Crisis Summit is to help those operators who recognise they need to do more to recruit and retain drivers to learn from the experiences and practices of their peers. We have also provided guidance on the ways that government is helping and can support the industry in the future."
The Solving the Driver Crisis Summit, sponsored by Volvo Trucks, focused on subjects including the barriers to putting drivers on the road; how many drivers are needed to fill the void; how to change the image of the freight and logistics industry; broadening the appeal of driving and the best methods of recruiting and retaining drivers.
Key speakers who contributed during the event included Esther McVey – Minister of State for Employment, Rob Flello MP, and Peter Carroll – special advisor to Rt Hon Danny Alexander MP, who discussed the Government's perception of driving as a profession, and how it can support raising awareness of the shortfall of qualified professional drivers.