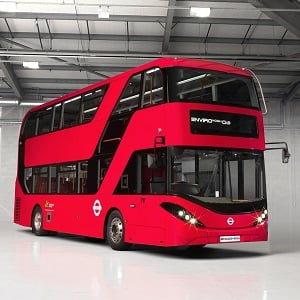 Transport for London (TfL) has launched its Bus Safety Standard (BSS), which includes a raft of measures it hopes will spell an end to bus accident fatalities in the capital.
Prompting the introduction of the standard was the Mayor of London's target – as part of the London Transport Strategy – to achieve zero road collision deaths for buses in the city by 2030.
All new buses introduced into the city by 2024 must comply with the standard.
Produced in conjunction with the Transport Research Laboratory (TRL), the new standard was unveiled at Milbrook Proving Ground on 16 October.
Following an analysis of TfL collision data and extensive research into existing bus technologies currently on the market, TRL came up with the following measures, which are split into four categories.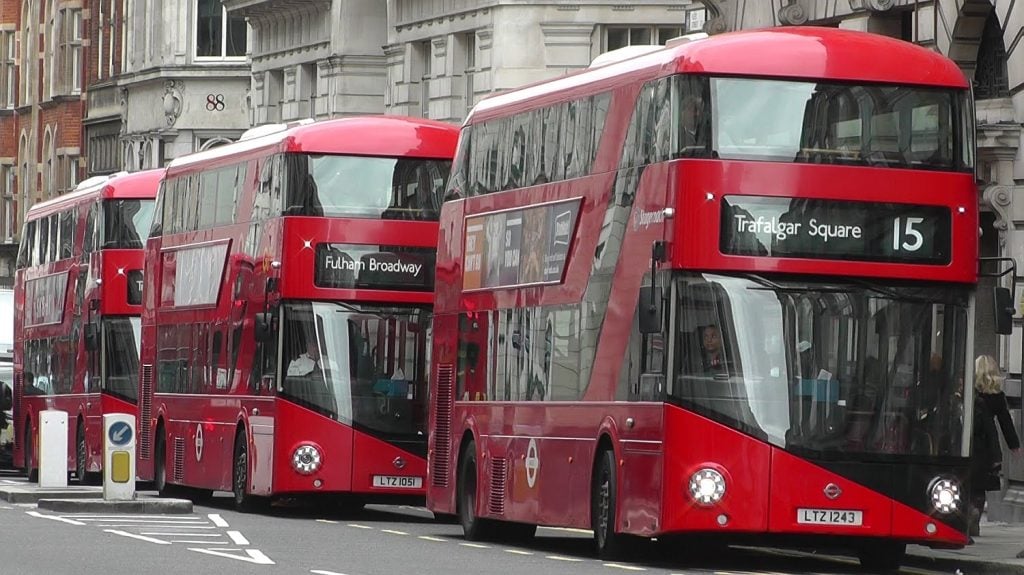 Driver Assist
The first category of measures, Driver Assist, is intended to help the driver avoid or mitigate the severity of incidents. Included in this category is:
Advanced Emergency Braking (AEB): These systems use forward-looking sensors (such as lidar, radar or cameras) to identify the risk of an imminent collision, warning the driver at first and then applying the brakes if they fail to respond;
Intelligent Speed Assistance (ISA): An aid to the driver to ensure they keep to the speed limit, a system already in use on TfL buses;
Improved Direct and Indirect Vision: An assessment is carried out of the area around the bus that can be seen by the driver. Improvements can then be made through the installation of blind-spot information systems and camera monitor systems (CMS);
Pedal Application Error: A collection of measures to help a driver prevent or recover from accidentally applying the accelerator;
Runaway Bus Prevention:  A system of interlocks to stop the bus from rolling away if exceptional circumstances lead to the driver forgetting to apply the parking brake when leaving the seat.
Partner Assist
Partner Assist includes measures to help other road users nearby avoid a collision. These are as follows:
Acoustic Vehicle Alerting System (AVAS): Designed to make quiet-running buses (electric for example) as identifiable to pedestrians and other road users as a regular diesel bus;
Visual Conspicuity: Installing extra marker lights to buses or reflective tape to help make buses more visible to others – particularly visually impaired or intoxicated people.
Partner Protection
This section is all about reducing the severity of injuries for road users outside the bus in the event of a collision. Including in this section is:
Energy absorption: Using energy absorbing materials to reduce the risk of injuries to pedestrians. For example, windscreens with a flatter curvature have been shown to offer better head impact protection;
Windscreen wiper protection: Protecting or relocating the mounting points of wipers (potentially relocating them to the top of the windscreen);
Bus front-end design: Future buses will have a more sloped windscreen and more rounded corners to help deflect pedestrians, reducing the run-over risk, says TfL;
Run-over protection: The installation of a device underneath a bus – such as an airbag – to prevent pedestrians being run over;
Mirror strikes: Replacing wing mirrors with cameras to eliminate the chance of pedestrians being struck.
Occupant Protection
Reducing the severity of injuries for people on-board the bus:
Occupant-friendly interiors: Replacing solid-mounted grab poles with ones with compliant mounts, helping to absorb impacts in the event of a collision – and potentially introducing higher-back seating;
Slip protection: Replacing existing flooring with anti-slip materials.
London Assembly's view
Caroline Pidgeon MBE AM, Chair of the London Assembly Transport Committee, was critical of the standard only applying to new buses. Following the announcement, she said: "We welcome TfL's announcement of a new Bus Safety Standard in a bid to make Londoners' journeys on buses safer. However, these measures simply do not go far enough.
"These proposals TfL have put forward are not only a year late but they only apply to new buses.
"In July 2016, TfL promised that the BSS would be introduced to bus contracts from December 2017.
"We are now at the end of 2018 and being told that only new buses will meet the BSS by some time next year.
"This means the vast majority of London's bus fleet will still be on the road and will not be up to the Bus Safety Standard.
"TfL's own data shows there is a 13% increase in the number of pedestrians being hit by a bus and an 11% increase on those being injured while aboard a bus.
"All this is on the backdrop of falling numbers of passengers using buses, so these statistics are alarming. There is clearly a pressing need for action right now beyond technological enhancement in the future.
"TfL should set safety targets for bus operators. We suggest the best way to do this is to integrate safety targets in the contract performance target structure as soon as possible.
"We recognise how crucial technology is to improving bus safety in the capital and that is why today the London Assembly Transport Committee is renewing its call for TfL and the Mayor to ensure there are no further delays to the introduction of this technology but most of all to roll out the BSS to the whole bus fleet in London.
"Nothing is more important than keeping Londoners safe in this great city of ours especially when we are using public transport. But TfL must prevent this from being a lottery.
"All passengers at all times should be assured their bus is safe enough to get on – not just the ones who are lucky enough to get on a new one."