As petrol prices approach £1.50 a litre, industry leaders give us their take on the situation.
Matthew Walters, head of consultancy services at vehicle leasing experts LeasePlan UK:
"EVs present an increasingly viable solution to the rising cost of fuel. Even with the ongoing price hike in electricity, the cost of petrol and diesel can still be twice the price of fuelling an equivalent electric car.
"Based on HMRC's advisory fuel rates and 10,000 miles of driving, the annual fuel costs for a driver of a mid-size petrol car would be £1,479.25, and £1,325.72 for a diesel driver. An EV driver will pay almost half that – around £808.39. And if petrol and diesel prices continue to rise the way they are, this gap will only widen.
"We're now at a point where switching to an EV is both a benefit for the environment and your wallet."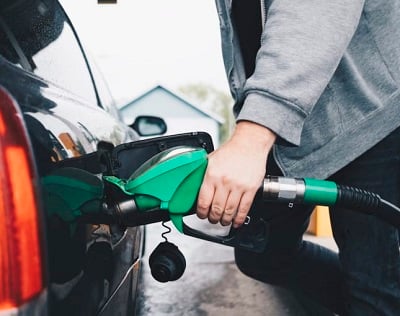 Louis Rix, COO and co-founder of car finance platform CarFinance 247:
"Astronomical fuel prices will be hitting consumers hard at a time of year when finances can already be tight, so electric vehicle (EV) owners may be feeling relieved. Unfortunately for petrol and diesel car drivers, the situation is only going to worsen should tensions in Ukraine deteriorate in the coming days.
"The cost of living has now become so great that consumers are having to prioritise their essentials. For some families, using their cars may be sacrificed in the wake of heating their homes or putting food on the table. Some are calling for retailers to reduce profit margins while awaiting intervening action from the government.
"Drivers can only save fuel to a certain extent – for example, by exercising caution when driving and turning off heaters– but an essential part of doing so is ensuring that the vehicle is regularly serviced and well maintained, which only adds extra expenditure to a household's bills. It's time for regulatory bodies to step up and provide some relief, especially for those reliant on their cars to travel for work and drop children off to school; it's the least affluent in society who will be suffering most throughout this crisis."
Tom Hatton, Head of Product Management at Kalibrate: "Fuel prices have risen to a new record high in the UK, and all signs point towards a period of further increases as a result of the cumulative effect of numerous global trends. The primary driver behind increases at the pump is the cost of oil products rising; Brent has broken $95.00 a barrel and it's likely that prices $100 will be seen in the coming weeks. Global political tensions have led to a risk of supply interruption, which has led to upstream demand increases and ultimately a 'risk premium' being incurred.  Following the relaxation of many Covid-19 regulations and the return to a more 'normal' state of society, consumption of fuel products is also stronger than it was this time last year.
We should expect to see these prices transfer onto highways, forecourt retailers and smaller garages as restrictions ease and the supply of oil and gas struggles to keep up with the global demand.
For many households, the cost-of-living squeeze will likely give rise to families needing to economise and so we'd expect to see a small drop in retail demand – relative to the last few weeks – paired with a slightly more price-conscious consumer. Although this is likely to have an impact on fuel demand – it doesn't necessarily mean prices will drop as we could have supply interruption if there is an escalation of tensions in Russia/Ukraine.
Now, it's down to fuel retailers to understand how they can meet the changing market mix and evolving profile of consumers. These latest price increases are equally as unwelcome to fuel retailers as they are to consumers. Retailers now face the challenge of maintaining margins without losing volume, and of course, they need to be mindful of the impact increasing pump prices has on other revenue streams.
If consumers adjust their routines and spending habits, then forecourt and fuel retailers will lose out on the earnings made from additional coffee and snack purchases. The stakes are high for businesses navigating these dynamic markets – investing in the wrong site and pricing unwisely will only deter customers away. But cracking the code between the right location, the right customer and matching changing consumer habits and fuel retailers can ensure you weather the storm and maximise profitability during these challenging times."