Renewable energy sources are at the forefront of the global agenda and great strides have been made in the adoption of electric vehicles by consumers. Electricity is only one option, which unfortunately has become increasingly expensive, while overall prices of energy sources are on a continual decline. However, the temporary nature of this status quo, affected by world politics and financial factors, will shift in a downward direction at some point in the future.
The legal requirements to convert to electric vehicles by 2030 in the UK has had a large impact on the sale of electric cars and hybrids. However, changes are coming for haulage firms too. We look at how these companies are being forced to rely more and more on electric vehicles.
Heavy Goods Vehicles (HGVs) and Large Goods Vehicles (LGVs)
Heavy Goods Vehicles (HGVs) that are electric are still in the minority. They made up a fraction of the number of electric vehicles sold in 2021 at 0.3%. On the other hand, sales of electric cars stood at ten percent for that year (global figures). The exception was China, where the government subsidised the purchase of electric HGVs and other vehicle. However, this benefit has fallen away since January 2023. Other governments have started to adopt measures to increase the number of HGVs and LGVs (Large Goods Vehicles) using the road network, and this is being taken up by manufacturers.
Global Support for Sustainable Mobility
Sustainable mobility has become the new catch phrase around the globe. Most governments have committed to cut-off targets for carbon emissions by specified dates. This is being accompanied by subsidies for consumers and businesses buying electric vehicles.
The 'Fit For 55' programme was introduced by the EU (European Union). Its aim is to take an integrated approach to climate change, sources of energy, what land is being used for, taxes, and transportation. The programme has set a target of a 55% reduction in emissions by 2030. The United States has a similar target for 2030, i.e., a fifty percent decrease in net greenhouse gas emissions.
It has been estimated that the US can reduce emissions and increase safety with a monetary gain of 600 billion dollars. It is behind the EU in rolling out its sustainability programmes, although electric car sales have jumped in the past couple of years. The need for HGVs and LGVs in the United States has played a crucial role in the increased demand for electric vehicles. While the East and West Coast were quick to adopt the requirement to move to electric vehicles, inland areas are rapidly coming on board. Demand in the United States is driving the provision of infrastructure to accommodate the influx of electric vehicles that have been acquired.
Global Differences
Although most countries have come to the table and set their plans and targets for sustainability improvements by 2030, the reality is that every city in these locations has a different set of variables that can influence the results of these initiatives. Factors that will affect cities in unique ways are the capacity and skill of local governance, levels of congestion, extent of existing pollution, state of infrastructure for public-transit and roads, value of public investment, average income of households, and population density.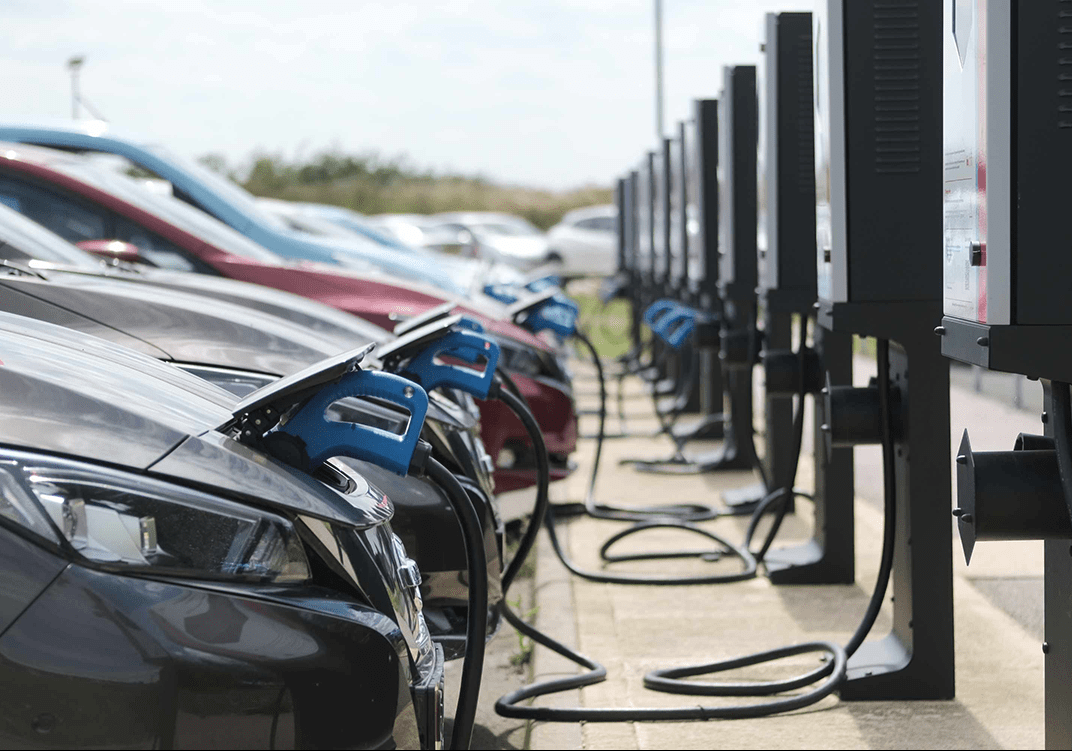 The impact of the private sector must also be considered. As consumer behaviour changes, businesses will need to set up charging stations on their premises to allow employees to charge their electric vehicles. Vehicle manufacturers and sellers will experience a shift to a greater mix of vehicle types, with consumers demanding electric vehicles that comply with government stipulations. Insurers will have to adapt their policies and rules. There will be a growing need for trained data analysts to translate the statistics into meaningful terms that can drive marketing and production.
Municipalities will experience spiked demands for electricity that they need to plan and build for. Cities will have to plan for the right conditions, with varying degrees of requirements to get to the right place. This requires excellent governance and a strong vision at the local level, and not only in the government echelons.
A Special Case – China
China remains a special case. It is mainly a country that relies heavily on imports of vehicles and is facing a recession (not very large) that has limited its internal demand. However, China is set to reverse this trend and become a global exporter of vehicles over the coming five years and to improve its domestic sales during 2023 and beyond.
China aims to have a growing market share in the vehicle trade in India, Oceania, Asia, the US, and Europe. It looks likely to have gained a 20% global market share by 2027, shifting the current landscape for new vehicles dramatically. US and European OEMs (Original Equipment Manufacturers) are not likely to avert this as China continues to get products to the market more rapidly than these competitors and is already racing ahead. The OEM market for vehicle involves the manufacture of car parts as opposed to the whole product. In fact, unless these other OEMs can turn their production processes around, China may grab an even larger market share.
What is Happening in the UK?
Sales of electric vehicles in the UK and around the world are showing positive growth. The British roads now have around 660,000 electric cars, while plug-in hybrids (PHEVs) have almost reached the 450,000 mark. With purchases of electric vehicles on the increase, you may be wanting to make the change yourself.
The Whole Picture
It is impossible to play down the highly significant role of electric vehicles in terms of global transport for various reasons. Firstly, designs of traditional vehicles had to allow for combustion engines, and this has included planes and ships, not only cars and trucks. Secondly, the requirements for the positioning of charging points for electric vehicles is vastly different from traditional fuel stations. For example, fleet owners will need to have recharge stations at their business premises. Commercial routes and distances will have to be determined to ensure that HGVs and LGVs can recharge when necessary. Thirdly, sustainability requirements are pushing countries such as the UK to set and meet targets to reduce emissions, thus infrastructure will have to be budgeted for to enable the drive towards the full electrification of all vehicles on the roads. This has already commenced in earnest, most notably with cars. But HGVs and LGVs will not be exempted, and it is never too soon to start preparing for this. Even planes and ships will come under the hammer and need to be revolutionised.
This transformation will require multiple role players to streamline and continuously improve electric vehicles and increase the sites of recharge stations. Countries will have to trade with one another for vehicle parts or completely built ready-to-drive cars and trucks.
Meeting the challenges is non-negotiable if we plan on combatting climate change and the greenhouse effect. Electric vehicles are the superior choice for saving the planet. But that is only one aspect of what they will achieve as they are considerably cheaper to run and may have performance advantages over traditional vehicles.
The world is changing at a rapid pace and electric vehicles are part of the new landscape.
---
Source: UK Haulier