The UK is currently suffering from an estimated deficit of about 65,000 HGV drivers but what is behind the shortage and what can be done to increase the numbers entering the industry?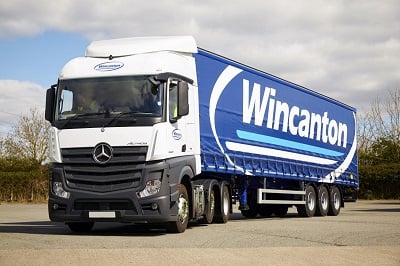 Problems associated with the pandemic and the UK's departure from the EU are believed to have led to thousands of drivers leaving the country, while driver agencies have argued that IR35 tax changes have meant that it's no longer financially viable for them to place drivers in the industry.
Also, the complete shutdown of vocational driving test centres throughout much of last year meant only 15,000 candidates were able to complete their training successfully – a drop of 25,000 from the previous year.
Driver Require, a driver agency based in Stevenage, estimates that over the past decade about 150,000 of the new HGV drivers under the age of 40 who have passed their test have subsequently left truck driving in pursuit of an alternative career.
It has formed a think tank, comprised of industry experts, to come up with ideas to tackle the driver shortage.
Kieran Smith, CEO at Driver Require, said: "The industry needs to be asking those who have left the sector why they pursued an HGV licence in the first place, what jobs they are doing now and why they left the field.
"This information will allow the industry to develop targeted initiatives to bring back certain groups of HGV licence holders back into the sector.
"Another consideration that our think tank raised was to offer bus drivers who hold PSV licences the ability to cheaply and quickly convert their Category D licence into a Category C (rigid HGV) licence.
"This would provide a quick supply of Category C HGV drivers from the pool of bus drivers and coach drivers who are not gainfully employed due to the drop in use of public transport and foreign holiday coach trips."
The not-for-profit 'Road to Logistics' scheme, set up by the Road Haulage Association (RHA) and fleet telematics and management systems firm Microlise five years ago, is one organisation helping to address the nationwide shortage.
In September 2019 the initiative received a £1 million sum from the Department for Transport to help logistics companies train up army veterans, the long-term unemployed, those within the prison system, ex-offenders and individuals from other disadvantaged backgrounds to become drivers.
The scheme links potential drivers with employers, mentors them and puts them through the necessary training, including taking their HGV driving test.
RHA Chief Executive, Richard Burnett said the government's announcement in May, that funding for C+E apprenticeships would increase to £7,000 from 1 July, is a step towards resolving the shortfall but that "much more needs to be done."
He added: "We've worked tirelessly over the last year to unblock this problem and we're pleased that the Government has listened. But this is only one element to help tackle the growing driver shortage crisis."
Logistics company Wincanton believes one solution to the problem is to encourage more women to take up driving as a profession and later this year it will begin new campaigns aimed at diversifying its driver team.
They will draw on the successes of employees like Hollie Ridley from the Wincanton for Wilko team in Nottingham who won the Freight Award – 'Above and Beyond' category at the 2020 Amazon Everywoman in Transport & Logistics Awards.
Ridley wanted to be a truck driver at the age of six and passed her Class 2 (rigid) test in August 2015 and then her Class 1 in January the following year.
She now combines her love for a life on the road with being a transport team leader at Wincanton, helping organise routing and schedules for a group of drivers and technicians.
The company says the number of female applicants across its internal fast-track programme and apprenticeship programmes is "well above the industry average" and it is looking to work collaboratively with the recruitment industry on a female licence acquisition programme.
Only 1.2% of all UK commercial vehicle drivers are female, according to figures from trade body Logistics UK.
Through its fast-track 'Drivers of the Future' scheme at sites for customers Ikea and B&Q, Wincanton is also helping existing staff transition their careers to driving roles.
Sally Austin, Chief People Officer at Wincanton said: "Breaking down the barriers and creating more opportunities for our current and future colleagues is fundamental to making Wincanton a great place to work.
"I'm excited by the launch of our new programmes and I look forward to seeing the continued growth in our driver population."
According to Mandy Higgins, partner at transport and logistics experts Weightmans LLP, haulage companies should also consider whether the EU drivers they require may now be eligible to apply for a Frontier Worker Permit.
The Frontier Worker Permit scheme was launched by the government in December 2020 and is suitable for EU nationals who are primarily resident overseas but come to the UK to perform productive work for a company in this country.
Drivers must have commenced their cross border working pattern before 31 December 2020 to be eligible.
Higgins said: "The criteria are wide and capture a range of working patterns and arrangements.
"For example, a driver who has only worked in the UK once in the last 12 months could potentially meet the criteria; as could a driver who has only returned to their country of residence once in the six months prior to their application.
"There are no minimum skill or salary thresholds that must be met and no minimum hours that a driver must have worked in the UK as long as the work they perform is 'genuine and effective'.
"Furthermore, both employed and self-employed drivers can be eligible to apply."
A Frontier Worker Permit is usually granted for five years initially and can be extended indefinitely as long as the driver continues to meet the criteria.
While there is no deadline to apply, the permits have been mandatory for frontier workers since 1 July.
Higgins said: "The application is free which means that the large fees associated with sponsorship are avoided.
"In certain circumstances, a driver may be eligible to apply with 'retained' frontier worker status if they have previously worked in the UK but were temporarily unable to do so in 2020 due to Covid-19 restrictions."
---
Source: SMMT