Addressing the current driver crisis, two experts in their field share their opinions on what should change and provide their solutions to ensuring it doesn't happen again in the future.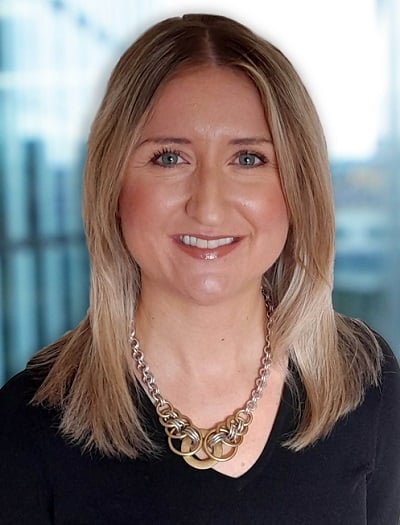 Ann Frances Cooney, employment law partner at DWF, the global provider of integrated legal and business services, comments on what needs to change to combat the chronic shortage of drivers:
"The problems currently facing the UK logistics industry have been brewing for at least the last decade. The current concerns over access to fuel and empty shelves at the supermarket are only highlighting what is an age old problem.
"For a long time, the image surrounding logistics has been negative. Although a skilled occupation, HGV drivers have tended to be low paid and expected to work long hours. In a workforce that is dominated by older men (the average driver age is late 40s), there has been little progress made in balancing gender inequalities and attracting younger staff.
"Many employers are taking steps to promote driving as a career choice for women but the current problems suggest that this may be too little too late and diversity needs to be prioritised and driven up the commercial agenda much more quickly.
"Drivers complain about the inadequacy of roadside and on-site facilities. The availability of trucks stops has been reduced and hygiene facilities have traditionally been of a very low standard. The current crises and our dependency on effective logistics during past lockdowns makes clear that this industry provides an essential service and much more effort needs to be put into it being seen as a career path of choice.
"As a starting point, there is much room for improvement of the infrastructure drivers rely on. Lorry parks could be increased and rest room facilities brought up to a standard befitting the UK in the 21st century.  Qualification attainment could be better supported and respected and (as with any job) pay and benefits could be redesigned to better reflect the skill involved and to compensate for the long hours worked.
"An image overhaul is needed to attract younger drivers in particular. The sedentary nature of the work is not perceived as being conducive to a healthy lifestyle. Several logistic employers recognise that many individuals could be attracted to the solitary working aspect of driving and are changing working hours to promote employees having more control over their own hours.
"Logistics firms were already struggling with recruitment and heavily reliant on agencies supplying the right level of skilled staff at the right time when, in April 2021, changes to the off payroll working rules (IR35) meant that this well used staffing model was no longer financially viable and added an administrative burden at a time when businesses were grappling with many other issues such as Covid working rules, flexible furlough staffing rotas etc all on top of the daily operational issues.
"Brexit has forced many drivers to leave the UK and Covid rules have led many to decide to return home so as to be close to family and continue earning an income without the requirement to isolate on crossing borders. There are some measures in place to help address this issue (e.g. the Frontier Work Permit applies to those who had begun cross border working before 31 December 2020) however the red tape and complexities that surround these schemes are often off-putting to employers.
"The Government is aiming to tackle the crisis with increased testing capacity, writing to drivers to encourage them to return to the industry and most recently has added HGV drivers to the existing Visa scheme until Christmas.
"We need a long term strategy to make the logistics sector more appealing to a wider audience, one that clearly addresses all of the issues drivers and their employers are facing and doesn't push the issue further down the road. Otherwise, the profession will continue to struggle to attract and retain drivers in the long run."
David Sinclair, Director of specialist think tank, the International Longevity Centre-UK (ILC), argues:
"The HGV driver shortage has become yet another predictable and predicted crisis.
"The average age of HGV drivers in the UK is 53. With just 1 in 50 lorry drivers aged under 25, and many drivers soon to retire, Brexit and COVID have only acted as accelerators of a long-overdue problem. The reality is that there is an ill health crisis in the sector with too little work done to address the causes of physical and mental health challenges associated with a sedentary and sometimes lonely job.
"While Brexit and COVID have come together to create the perfect storm, they're hiding a bigger problem – that the sector, alongside many other critical parts of our economy,  have long failed to respond and adapt to an ageing workforce.
"There are currently over 9 million workers in the UK today aged over 50. And while the employment rate of older workers has increased significantly over the past decade, far too many of us drop out of work as we hit our mid-50s.
"Looking forward, the health and social work, education and public administration sectors are most at risk of skills shortages due to demographic change. These sectors are highly reliant on older workers with around a third or more of their workforces over 50. And they are also sectors which struggle more than others to remain attractive places to work for older workers.
"The manufacturing, construction and transport and storage sectors all have at least a third of workers aged over 50 and typically see at least a 50% fall in the number of people employed between the ages of 45-49 and 60-64.
"As people live and work for longer, employers are going to have to be innovative and think about how to foster health and wellbeing, flexibility, skills and crate a workplace that works for the future of an ageing workforce."