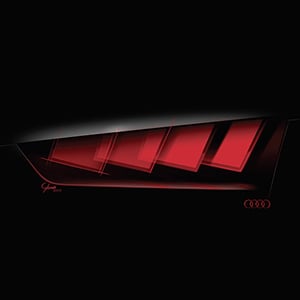 On Thursday evening, Audi will present the latest application of its new design language as the all-new A7 Sportback is revealed to the world.
With this luxury four-door coupe, Audi is keeping the design promise previously seen in the prologue studies. Fans of the brand can watch the unveiling from inside the new Audi Design Centre live on audi at 6 p.m. BST on October 19.
Audi will stream the event live via satellite, on the internet and via smart TV. A recording and additional TV footage will be available after the event ataudi.
World premiere of the Audi A7
on Thursday, October 19, 2017
at 6 p.m. BST