W Series, a new international women-only single-seater motor racing series, launches today, its aim being to attract the world's best female drivers, to fast-track women to Formula 1, and, ultimately, find the world's first female Formula 1 champion.
Since motorsport remains one of the last sports heavily dominated by men, not only behind the wheel but in the pit-lane, garage, workshop and laboratory, W Series aims not only to promote female drivers but also to encourage girls and women into engineering and science careers and to promote STEM (science, technology, engineering and mathematics) subjects in schools, colleges and universities.
Chief Executive Officer Catherine Bond Muir said:
"This is a tremendously exciting time for motorsport in general and for women in particular, as we aim to bring the sport up to date and show the world just what women are really capable of. Many sports in which women and men compete equally also run segregated events purely to increase the numbers of women who participate. Until now, motor racing has been the only sport in which there were no separate series for women.
"Of all the many thousands of people involved in the technical side of our sport across the globe, only a handful are women," she added. "The last woman to start a Formula 1 Grand Prix was Lella Lombardi more than 40 years ago, and there has never been a female Formula 1 Grand Prix race winner, let alone a world champion. Our mission is to change all of that."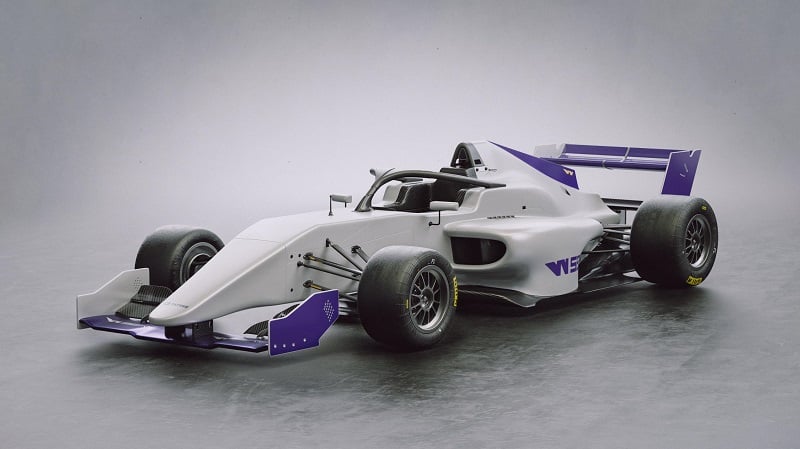 The new series, which begins in May next year, will feature six races at circuits across Europe, including a round in the UK.
The drivers will race cutting-edge but mechanically identical single-seater racing cars provided by W Series, powered by efficient 1.8-litre turbocharged engines. The cars will have adjustable aerodynamics and slick tyres – similar to today's pinnacle racers in elite single-seater formulae. Each car will be fitted with a Formula 1-style 'HALO' safety device and will provide the highest level of driver protection possible.
Although W Series is free to enter, each driver will have to earn her place on the grid, via a variety of pre-selection programmes, including simulator appraisals, fitness trials, media training and on-track testing, refining the applicants to a total of just 20 for the season. Judges will include former Formula 1 star David Coulthard, legendary Formula 1 design engineer Adrian Newey, and hugely experienced Formula 1 team manager Dave Ryan.
"In order to be a successful racing driver, you have to be skilled, determined, competitive, brave and physically fit, but you don't have to be a man," said W Series' David Coulthard, a multiple Formula 1 Grand Prix winner himself. "We at W Series believe that female and male racing drivers can and should compete on equal terms if they have the same opportunity and training – and we're here to make that happen," he added.
With a total prize fund of US$1.5 million (US$1,500,000) for its debut season (2019), W Series has already generated great anticipation among female racing drivers from many different disciplines, from Formula 3 and Formula 2 to GT, rally, Nascar and Aussie V8 Supercars.
The combination of competitive cross-discipline drivers, fast, identical cars and thrilling Grand Prix circuits is set to provide exciting racing for fans everywhere. However, W Series is also on a mission to provide the experience and skills necessary for rapid progress within the sport – up to and including Formula 1 for the very best of the best.
Away from the track, W Series also aims to raise the profile of STEM subjects among female students, and inspire future generations of engineers, technicians, aerodynamicists etc.
"Women in motorsport are something of a rarity today," said Bond Muir, "but with W Series as a catalyst we hope to transform the diversity of the sport – and perhaps even encourage more girls into professions they had not previously considered. That will mean as much to us as helping develop a female Formula 1 world champion."