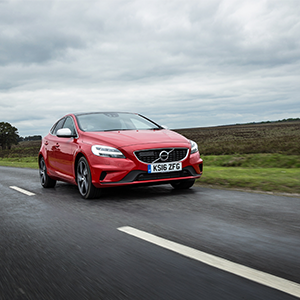 Volvo Car UK triumphed twice at last night's inaugural Auto Trader New Car Awards, being awarded 'Green car of the year' for the XC90 T8 Twin Engine and 'Car brand with best features' for the company as a whole. The firm's V40 premium hatchback also made the final three for the overall 'New car of the year' title.
An awards ceremony with a difference, Auto Trader's New Car Awards are mainly based not on editorial decision-making but on a huge amount of data collected from real-life buyers of new cars. That Volvo won two out of the 10 categories is proof that its products are being extremely well received by its customers.
The Volvo XC90 T8 Twin Engine couples a 320 hp, 2.0-litre, four-cylinder petrol engine with an 87 hp electric motor to produce a combined 407 hp, while delivering CO2 emissions of just 49 g/km. Capable of travelling up to 27 miles on battery power alone in Pure mode, the XC90 T8 Twin Engine also has an incredibly competitive BIK rating of 9%, making it the ideal car for commuters who regularly cover longer distances.
The XC90 T8 Twin Engine's title of 'Green car of the year' was awarded by virtue of the car having the highest rating in Auto Trader's expert reviews of any car with CO2 emissions of 50 g/km or less.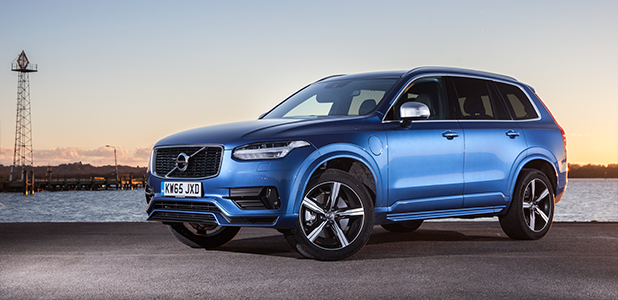 Meanwhile, the award for 'Car brand with best features' demonstrates that Volvo's commitment to making people's lives safer and less complicated is winning over the public. New car owners were asked to rate the importance of certain features to them, such as navigation, smartphone integration and air conditioning. Overall, Volvo owners were the most satisfied with each of these features in their own cars – a particularly strong endorsement of the firm's latest Sensus connectivity system, which is now compatible with both Apple CarPlay and Android Auto.
Andy Pringle, Auto Trader's Cars Editor, said: "The Auto Trader New Car Awards celebrate new cars on the market that are truly admired by those who matter most: their owners. Picking up awards for 'Car brand with best features' and 'Green car of the year', Volvo proves to be a car brand that strikes a chord with its owners, and both of these awards demonstrate how Volvo continues to future-proof this with innovative technology and desirable alternative-fuel models."
The V40's shortlisting for the overall 'New car of the year' title – voted for by owners for the most satisfying new car to own in the UK – is a notable success for a car that has been on sale since 2012, yet still has a huge amount to offer as a new purchase.
Jon Wakefield, Managing Director, Volvo Car UK, said: "These two awards in themselves are a great reflection of Volvo's growing capabilities in the areas of electrification and in-car connectivity in particular. That they also take into account owners' experiences really shows that our cars are striking a chord with buyers all over the country."